In another first for football lovers, here at The Mongrel Punt, we are stepping outside our regular programming to delve into the ridiculous.
So… pretty much business as usual.
It's the off-season, and with that, our minds tend to wonder. This wandering led me to a place where I wondered which movie stars would be the most desirable to have on an AFL list
And just like that, the movie character draft was born; I have a rule or two.
No superheroes. It's a pretty easy one. Anyone with superpowers is out. You can't have North Melbourne drafting Superman and The Flash with picks two and three and building an unbeatable speedy combination.
No one with any special powers. No X-Men, no Darth Vader and no other force users. No supernatural stuff. I want normal, everyday people drafted into these teams. They may be extraordinary in many ways, but I don't want any unnaturally exceptional shit clogging up AFL lists. No Linda Blair as Reagan from The Exorcist. No Wolverine using his claws to drag people down in tackles, and no T-800 asking for your clothes, your boots and your motorcycle.
No non-humans. No Legolas the elf, although his agility and hand-eye coordination would be invaluable. No machines or cyborgs. No vampires, or any type of undead. And no aliens.
Just the normal kind of extraordinary in this draft, please.
One more thing… apologies for the incredibly shoddy pics. I have no excuse… I just didn't try hard with them.
Okay, we all good with that?
The coin toss has been conducted, and Mrs Mongrel has got the honours of the first pick of our 38 overall picks (including coaches). She gets GWS to start-  I think I know what will happen here…
WITH THE FIRST PICK IN THE 2022MOVIE CHARACTER DRAFT, ON BEHALF OF GWS, MRS MONGREL SELECTS…  BEN GATES  OF NATIONAL TREASURE.
PROS – Confidence, a brilliant mind, lots of charisma and he's extremely dashing.
CONS – There are no cons.
MRS MONGREL – Good thing I won the toss, because otherwise I would have missed out on the greatest hero of all time. Benjamin Franklin Gates is easily Nicolas Cage's greatest creation. A cryptologist and treasure hunter, as well as a former Navy diver, Gates is tenacious, fit and in all honesty, I will sink my entire team and destroy multiple careers to keep him happy. I am an extremely incompetent and untrustworthy team owner.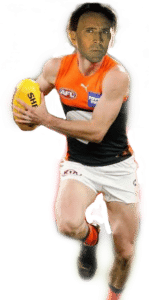 WITH THE SECOND PICK, ON BEHALF OF NORTH MELBOURNE, HB MEYERS SELECTS… HAN SOLO FROM STAR WARS – A NEW HOPE
PROS – Confidence, Loyalty
CONS – A bit of an impetuous idiot
HB MEYERS – It was a good thing Mrs Mongrel won the coin toss, because I knew she'd waste it on Ben Gates. Seriously, this is Clive Waterhouse-levels of irresponsibility from her. I've righted the ship here with the selection of Solo. Brash, cocky and damn it, he has no problem shooting first. You'll love him… and he'll know.
Plus, he is as marketable as hell, so North have a bloke they can run an entire promotional campaign around.
WITH PICK 3, ON BEHALF OF NORTH MELBOURNE,MRS MONGREL SELECTS… INDIANA JONES FROM INDIANA JONES AND THE LAST CRUSADE
PROS – Confidence, a brilliant mind, lots of charisma and he's rather dashing. Also has a good bag and a nice hat. A nice Harrison Ford double act at the club.
CONS – Again, an impetuous idiot.
Professor Henry Jones: I didn't know you could fly a plane.
Indiana Jones: Fly, yes. Land, no.
MRS MONGREL – It was a bit of a toss up between Indiana and Han Solo. Both cracking adventure heroes and now North have both. Both brash and both getting into enormous amounts of trouble. Actually, both of them have significant amounts of emotional baggage too.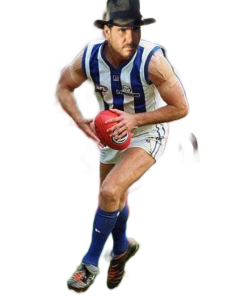 WITH PICK 4, ON BEHALF OF ESSENDON, HB MEYERS SELECTS… HANNIBAL LECTER FROM SILENCE OF THE LAMBS
PROS – Good taste in music, eats well, man of his word.
CONS – Homicidal lunatic, mentally ill, old, fat.
HB MEYERS – Lecter is not only dangerous on the field, but off it as well. Will be placed in charge of pre-game nutrition and can save money by moonlighting as the team psychologist. I hope the rest of the team enjoy fava beans and a nice Chianti.
Might make a run at the CEO role… is pretty ruthless.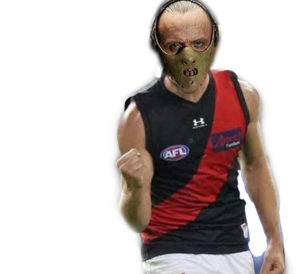 WITH PICK 5, ON BEHALF OF GOLD COAST, MRS MONGREL SELECTS… FORREST GUMP FROM FORREST GUMP
PROS – Physical fitness, ability to follow orders. Extremely good luck.
CONS – He's not entirely sure what's going on. Would be eaten alive by the modern media machine.
MRS MONGREL – The man can run. He runs and runs and runs. He's also optimistic, incredibly lucky and has lightning fast reflexes. He was a high pick because I am VERY particular about the actors I relentlessly support, and Tom Hanks always makes the grade.
Early in life, Forrest's amazing running ability once helped the University of Alabama win several American football games. As evidenced by his time in the US Army, he follows orders without hesitation, which will be an asset in this ridiculously alpha-depleted team.
Concerned about Forrest's abilities as he ages? His extraordinary cross country marathons occur AFTER his time in the army and after his efforts in the shrimping industry. Gump could get to 50 and still be in peak condition.
WITH PICK 6, ON BEHALF OF HAWTHORN, HB MEYERS SELECTS… ROCKY BALBOA from ROCKY 3
PROS – In touch with his emotions, physically fit,
CONS – Not the sharpest knife in the drawer, mumbles too much even without mouthguard
HB MEYERS – This is peak Rocky, learning the eye of the Tiger, manfully embracing Apollo Creed on the beach, all sweaty and excited, fighting with Adrian and admitting he's afraid, and ultimately proving he is a champion by beating Clubber Lang.
Throw him into the middle and watch him go to work. He'll take hip and shoulders, get knocked down and look finished, but Rocky gets up. "It ain't about how hard you hit. It's about how many times you can get hit and keep moving forward."
WITH PICK 7, ON BEHALF OF GEELONG, MRS MONGREL SELECTS… RICK O'CONNELL FROM THE MUMMY
PROS – Confidence, a brilliant mind, lots of charisma and he's extremely dashing.
CONS – Arrogant and easily led astray.
MRS MONGREL – A deserter from the French Foreign Legion, Rick seems pretty hardy. He can take a solid punch, which is always pretty impressive. He's faced the undead and also eaten rats, so I think he can probably hold his own against any member of the opposing movie team.
Also, having worked in a barren wasteland, can probably acclimatise to Geelong pretty easily.
WITH PICK 8, ON BEHALF OF WEST COAST, HB MEYERS SELECTS… RON BURGUNDY FROM ANCHORMAN
PROS – Confidence, a brilliant mind, lots of charisma, and extremely dashing – I just noticed that Mrs Mongrel is listing these for every player she picks!
CONS – An idiot, cannot think on his feet, overly-emotional at times.
HB MEYERS – Teams need leaders. Whether you're a news team or a footy team, there are those who are required to lead and those required to follow. Ron Burgundy is both.
He can play the shit out of the jazz flute, and read a teleprompter almost as well as Joe Biden. Also, have you seen how many bicep curls this bloke can rip off? At last count, he was well over a thousand, easily ahead of anyone else in the AFL. He will set the standards at West Coast long after Hurn, Shuey, and McGovern are gone.
WITH PICK 9, ON BEHALF OF ST KILDA, MRS MONGREL SELECTS… JACK BURTON FROM BIG TROUBLE IN LITTLE CHINA
PROS – Extremely loyal. Great hair, even better boots.
CONS – Doesn't know what's going on. At all.
MRS MONGREL – I only saw this a little while ago when HB insisted I'd like it (admittedly it was great).  I'm not sure what Burton could bring to the team, but he seems to be pretty unflappable. Stupid, but capable. It's a weird combination that is surprisingly common, and he should fit right in at the Saints.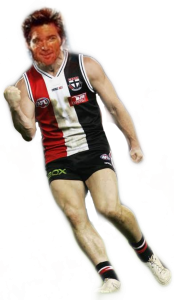 WITH PICK 10, ON BEHALF OF CARLTON, HB MEYERS SELECTS… TRAVIS BICKLE FROM TAXI DRIVER
PROS – Ready for violence, likes the sound of his own voice
CONS – Not the full quid.
HB MEYERS – I just want to touch on Mrs  Mongrel's previous pick – she chose Jack Burton BEFORE she'd seen the move just to piss me off.
It worked.
Anyway, Bickle looks a bit like Dustin Martin, so I am taking a gamble. Are you looking at him? Are you looking at him? Well, I don't see anyone else there so you must be looking at him!
WITH PICK 11, ON BEALF OF THE WESTERN BULLDOGS, MRS MONGREL SELECTS… CAPTAIN KIRK FROM STAR  TREK: INTO DARKNESS
PROS – – Confidence, a brilliant mind, lots of charisma and he's extremely dashing (oh, FFS….  – HB)
CONS – Sometimes lazy, very cocky.
MRS MONGREL – Kirk seems very active and reasonably fit. The Star Trek universe has a surprising number of contact sports, so I assume Kirk has some experience. He's extremely competitive, which is good, but I am very worried about his penchant for flirting. I mean, Kirk would flirt with anyone, and the Dogs already have Bailey Smith, who seems to have that market cornered. Hell, there are a number of opposing team members that could probably turn his head for long enough to render him useless.
WITH PICK 12, ON BEHALF OF WEST COAST, HB MEYERS SELECTS TOOTSIE FROM TOOTSIE
PROS – Can play either AFL or AFLW, unafraid to bend rules to get what he/she wants
CONS – Was also Rain Man.
HB MEYERS – So Captain Kirk… a little flirty are we? Well, I have a bit of a surprise for you! Then again, I am pretty sure previous incarnations of Kirk had sex with aliens, so this may not end well for Tootsie.
Tootsie will cut his/her teeth in the AFL before captaining th West Coast AFLW team as well. What, you don't think that's fair? Yes, well… get out of the cave, you troglodytes! The Mongrel is now WOKE!
WITH PICK 13, ON BEHALF OF MELBOURNE, MRS MONGREL SELECTS…  PETER VENKMAN FROM GHOSTBUSTERS
PROS – Relaxed, confident, has been slimed by a ghost.
CONS – Relaxed. Lazy.
MRS MONGREL – The team desperately needed a calming influence. A relaxed, clever and casually confident guy to combat the manic style of Clayton Oliver and Christian Petracca. But since HB is busy making his own picks, Venkman will have to do.
Venkman goes up against Gozer, then Vigo the Carpathian with swag and aggression, refusing to even consider that he might be out of his league. FYI, we still haven't seen the new Ghostbusters. (hint hint HB).
WITH PICK 14, ON BEHALF OF SYDNEY, HB MEYERS SELECTS… CONAN  FROM CONAN THE BARBARIAN
PROS – Strong, aggressive, quietly brooding, had sex with a witch… which I enjoyed greatly
CONS – Another poor communicator, resorts to violence rather quickly
HB MEYERS – Power, power and more power. Conan comes in ready to use that bulk coming out of the goal square and seems a ready made replacement for Buddy when he hangs them up. Highly touted coming out of the barbarian tribes, Conan's communication skills could use some work, but he loves a bit of the rough stuff… his scene with the witch was pretty exciting for a young fella watching Conan, I have to admit.
WITH PICK 15, ON BEHALF OF GWS, MRS MONGREL SELECTS… MICK DUNDEE FROM CROCODILE DUNDEE
PROS – Relaxed, brave, resourceful.
CONS – If he's not in the NT then he's bemused.
MRS MONGREL – Mick Dundee. He's got a knife, that has to be useful right? The film hasn't aged well, but not many from the 80s have. Why'd he make the team? BAIT. And also fodder. I need someone I can throw to the wolves, and Dundee is my guy. If he gets into a fight with Conan, perhaps the barbarian will step on one of Mick's croc teeth and have to be carted off.
WITH PICK 16, ON BEHALF OF COLLINGWOOD, HB MEYERS SELECTS… IVAN DRAGO  FROM ROCKY 4
PROS – Incredibly powerful, killer instinct – literally
CONS – Massive drug cheat
HB MEYERS – Reputed to be cast in the Glen Jakovich mold, Drago comes in hot on the heels of killing Apollo Creed, which is a pretty good pedigree unless you really like Carl Weathers, or are Michael B Jordan's character from Creed. A pillar of strength across half back, he will need to be tipped off whenever ASADA representatives are due to attend the club. Thanks in advance.
But if he can change, and you can change… everybody can change!
WITH PICK 17, ON BEHALF OF SYDNEY, MRS MONGREL SELECTS… SARAH CONNOR FROM TERMINATOR 2
PROS – Super fit and strong.
CONS – Could probably be psyched out easily.
MRS MONGREL – There's only one Sarah Connor for me and that's Linda Hamilton. Have you tried to do a chin up lately? The woman is a monster. I'm a little worried that she'll create a gun cache by the goal posts, and attack anyone with a mobile phone, but hey, Skynet is everywhere na everyone is starting to talk about the World Economic Forum… maybe she was onto something.
I'd play her in both the mens and womens competitions. She could hold her own in one and dominate the other. There might be a few men who would like to be dominated by Sarah Connor.
WITH PICK 18, ON BEHALF OF GWS, HB MEYERS SELECTS… DANNY ZUKO FROM GREASE
PROS – Good dancer, flexible through the hips, willing to change
CONS – Hair maintenance, sometimes busy rockin' and a rollin'
HB MEYERS – Oh well-a, well-a, well-a… tell me more. Did we forget that Zuko lettered in track at Rydell High just to get close to Sandy? Imagine how hard he'll be prepared to work once he realises his form on the field directly translates to how lucky he gets off it?
May need to be allocated a minder to avoid getting in too deep with groupies. Will need help with purchasing a car in order to avoid making an offer on a "real pussy wagon".
WITH PICK 19, ON BEHALF OF GWS, MRS MONGEL SELECTS… KING LEONIDAS FROM 300
PROS – Massively buff, Forever Scottish despite being Greek
CONS – Likes nudity a little too much
MRS MONGREL – Speaking of working hard, I don't know how Gerard Butler got in shape for 300*, but I do know that I will NEVER work that hard. Ever. King Leonidas is a tank of a man. I envisage him using his cape to smother his opponents, or to perhaps distract Conan.
*If you want to feel lazy and hopeless, google "Gerard Butler's 300 workout".
WITH PICK 20, ON BEHALF OF WEST COAST, HB MEYERS SELECTS… DOCTOR EMMETT BROWN FROM BACK TO THE FUTURE
PROS – Time travel, genius level intelligence
CONS – Will undoubtedly fall in love and leave to live in another time, a bit nuts.
HB MEYERS – So… that time machine. Do you think we could use it to… maybe jump ahead and just check out anything set to happen on the weekend, Doc? Oh, we can? But we mustn't do anything to change the future? Got it… no probs. Wink wink…
Thanks Doc.
WITH PICK 21, ON BEHALF OF THE WESTERN BULLDOGS, MRS MONGREL SELECTS… MATT BRODY FROM BAYWATCH
PROS – Fit
CONS – I just don't actually like him
MRS MONGREL – We haven't seen Baywatch. But that doesn't matter, because millions of Zac Efron fans have, and if anyone touches a hair on his head, a wave of furious teenagers will swarm the field. Like locusts destroying crops, they will leave the opposition like broken, withered husks. Sure, you can take down a few, but their power is in their sheer numbers.
I don't know anything about Matt Brody and I don't need to. This is about tactics.
WITH PICK 22, ON BEHALF OF ESSENDON, HB MEYERS SELECTS… FRANK DREBIN FROM THE NAKED GUN
PROS – Experience, unflappable, quite well put together for an old bloke, very lucky.
CONS – Stupid
HB MEYERS – The master coach? Perhaps the deciding vote at board level? Maybe a little long in the tooth at this stage (or dead if you're being overly critical) but Frank Drebin is one of the sharpest, and most misunderstood men in the game. Having him on the sidelines is an asset… perhaps to the other team, but an asset nonetheless.
WITH PICK 23, ON BEHALF OF NORTH MELBOURNE, MRS MONGREL SELECTS… JOHN WICK FROM JOHN WICK
PROS – Loves dogs, loyal, pretty handy kind of fella
CONS – Pretty hard to negotiate with.
MRS MONGREL – Baba Yaga is on my team. And he's going to eat the opposition alive. John Wick doesn't look like much but boy does he pack a punch. I read somewhere that John Wick is what happened after Ted from Bill and Ted got shipped off to military school. Chilling stuff.
Wick is an asset that could destroy the other team single-handedly. Unless he encounters Ron Burgundy and his dog Baxter. They'd be wearing turtlenecks and visiting animal shelters by half-time.
WITH PICK 24, ON BEHALF OF HAWTHORN, HB MEYERS SELECTS… CHONG LI FROM BLOODSPORT
PROS – Remorseless, vicious, appetite for destruction
CONS – Eventually lost
HB MEYERS – The Hawks' midfield has been gutted and they need a tough guy in the middle. FFS, the missus just drafted John Wick. This bloke was undefeated in the Kumite for years until Frank Dux came in and white-savioured the fucking tournament. Chong will be a welcome presence in the clinches and hopefully he kills someone… with a fair hip and shoulder, of course.
WITH PICK 25, ON BEHALF OF COLLINGWOOD, MRS MONGREL SELECTS… JASON BOURNE FROM THE BOURNE IDENTITY
PROS – Fit, strong and quick.
CONS – Looks really dim-witted. Can't remember a lot.
MRS MONGREL – He's a malfunctioning $30 million dollar weapon! Just the kind of thing I'd take a punt on. He's an expert in hand to hand combat, so while I think someone like Chong Li might wipe the floor with him, he might be able to decommission Tootsie.
WITH PICK 26, ON BEHALF OF WEST COAST, HB MEYERS SELECTS… RICKY BOBBY FROM TALLADEGA NIGHTS
PROS – Insatiable desire to win
CONS – Problem family
HB MEYERS – If you're not first, you're last… and Ricky Bobby don't plan on being last in this competition.
Sadly for him, he has been drafted by the Eagles, who are bottoming out.
As loyal as he is stupid, he'll have his kids, Walker, and Texas Ranger cheering from the stands as he uses his pace on the wings to run, naked at times, to provide great penetration (oh my…) for his team.
WITH PICK 27, ON BEHLAF OF COLLINGWOOD, MRS MONGREL SELECTS… LANDO CALRISSIAN FROM SOLO – A STAR WARS STORY
PROS – He's a sly dog. Very charming.
CONS – He's a sly dog.
MRS MONGREL – Lando is the kind of guy you back away from. Are you Han Solo? No? Then you'll get fleeced, no matter how good you think you are. He also has nice capes. I am VERY into capes, it's just a shame that not many people can pull them off.
WITH PICK 28, ON BEHLAF OF ST KILDA, HB MEYERS SELECTS… JEAN GIRARD FROM TALLADEGA NIGHTS
PROS – Willing to break an arm to make a point
CONS – A bit of an asshole
HB MEYERS – Sure he's a pompous ass. Sure he's likely to get in fights with Ricky Bobby… and kick his ass at the same time, but the skill and precision of Jean Girard cannot be faulted. He is a master of his craft, a maestro of malevolence, and like Gary Ayres, a great driver in heavy traffic.
A potential clash with Ricky Bobby looms in what should occur during rivalry round.
WITH PICK 29, ON BEHALF OF CARLTON, MRS MONGREL SELECTS… ZORRO FROM ZORRO
PROS – Cape AND mask. Dashing and mysterious fellow. An acrobat, and expert swordsman.
CONS – Zorro is the ultimate action hero. However he sometimes gets suckered into traps.
MRS MONGREL – It's no secret that I think AFL should be jazzed up. I envisage Zorro's horse 'Tornado' kicking Ricky Bobby and stealing Doc Brown. Then eating the ball and scuffing up the turf until we call it a day and all go home.
WITH PICK 30, ON BEHALF OF FREMANTLE, HB MEYERS SELECTS… MARTIN RIGGS FROM LETHAL WEAPON
PROS – Resilient, tough, will play through pain
CONS – Bung shoulder
HB MEYERS – Once upon a time there was a team out west who took a chance on a young man with two bung shoulders. That man would lead them to premiership glory, win a Brownlow and a Norm Smith. Martin Riggs only has one bung shoulder. Maybe he'll double the output of Chris Judd and upstage the Eagles?
WITH PICK 31, ON BEHALF OF GWS, MRS MONGREL SELECTS… HAPPY GILMORE FROM HAPPY GILMORE
PROS – Sports 'star'.
CONS – Huge ego. Rage issues.
MRS MONGREL – Happy Gilmore goes into golf in order to save his Grandmother's house. Good on him. Aside from the rage, he seems like a pretty casual guy, who is excellent at sledging.
And with GWS sucking in 2022, he could have plenty of time for golf.
WITH PICK 32, ON BEHALF OF ST KILDA, HB MEYERS SELECTS… FARAMIR  FROM LORD OF THE RINGS: THE TWO TOWERS
PROS – Good judgment, picked up a missus while in hospital
CONS – Always trying to live up to his brother
HB MEYERS – In a world where jealousy, betrayal and selfishness were abound, it was Faramir who risked his own station for the greater good. He backed his judgment and placed his faith in the two little hobbits and one… thing named Gollum, whilst incurring the wrath of his power-hungry father. He could have took the easy way out. He could have taken the ring, just like his brother, Boromir tried to. But he didn't. That's captain material, right there.
Move over, Jack Steele.
WITH PICK 33, ON BEHALF OF PORT ADELAIDE, MRS MONGREL SELECTS… AXEL FOLEY FROM BEVERLY HILLS COP
PROS – Cool intro music. Really cool name.
CONS – I actually can't remember the movie.
MRS MONGREL – So… I took Axel Foley based on the Beverly Hills Cop intro music. It's awesome. Iconic. I feel a bit bad that I took him, but by this stage in the draft, it's slim pickings. He doesn't have to go on the field. He can just go sit on the bench and they can play his theme music..
WITH PICK 34, ON BEHALF OF BRISBANE, HB MEYERS SELECTS… NORDBERG FROM THE NAKED GUN
PROS – Big hands, athletic background
CONS – Might be a bit of a murderer
HB MEYERS – Not the sharpest tool in the shed, Nordberg remains a valuable member of Police Squad despite his numerous, and serious injuries. Many of these have been sustained due to the actions of  Frank Drebin, but with Frank safely tucked away at Essendon, Norberg may find the opportunity to heal without incurring further damage. And if he doesn't I am sure I can find a use for him in murdering an opposition player.
The AFL still has a no gloves policy, right?
Damn…
WITH PICK 35, ON BEHALF OF BRISBANE, MRS MONGREL SELECTS…  MAXIMUS FROM GLADIATOR
PROS – Pretty solid unit. A former general, so hopefully a decent tactician and leader.
CONS – Not the sharpest fellow.
MRS MONGREL – "THIS IS SPARTA!" Just kidding, don't shout at me. Maximus withstood the ultimate in painful insults. His childish idiot Emperor taunting him about the death of his family. If he can handle that then he can handle whatever pitiful comments someone like… a teammate can muster up.
WITH PICK 36, ON BEHLAF OF BRISBANE, HB MEYERS SELECTS… MAVERICK FROM TOP GUN
PROS – Excellent aerial skills, volleyball background
CONS – Short arse, PTSD
HB MEYERS – Well, he's not going to play back-up ruck, but if you can somehow organise a game of beach volleyball and lower the net to about seven feet tall, Mav will absolutely dominate the game! His rebellious nature could present a problem for Chris Fagan, but Maverick's confidence in his own abilities, and his unwavering faith in Xenu could see him become a valuable asset.
WITH PICK 37, ON BEHALF OF MELBOURNE, MRS MONGREL SELECTS… JAMES BOND FROM GOLDENEYE
PROS – Slick suits, lots of charm. A more refined MacGyver.
CONS – Suits just don't work on a football field. A nice linen outfit? Maybe, but probably not.
MRS MONGREL – He's athletic and tall, but he's also a smoker. I'm asthmatic, so he can't sit near me and the rest of the team. He'll need to go sit outside on his own. And that's all I have to say about 007.
Already dressed to enter the MCC members area.
WITH PICK 38, ON BEHALF OF BRISBANE, HB MEYERS SELECTS… BOMBAATA FROM CONAN THE DESTROYER
This was sneaky. I am pretty sure Mrs Mongrel has never seen this, and I am also sure she didn't select a ruckman. You know who played this guy? You know he is? It's Wilt 'The Stilt' Chamberlain. You may like Michael Jordan, but this guy is the greatest ever. Jordan just had better marketing. Plus he is an overall athletic beast. Ran 440s like a much smaller man, was an elite high jumper, and then went on to be the greatest basketball who ever lived. Oh, and he was also in Conan the Destroyer, and would be pretty handy in the ruck.
Pity he's dead.
So, you made it through the draft, huh? You soldiered on through the inane reasoning and silly picks and made it all the way here. Congrats. For that, you get an award we've yet to decide on.
And now we turn it over to you. Who wins the 2022 Movie Star Draft? And who will be the sneaky third-rounders that slipped under the guard of myself and Mrs Mongrel, given we have hardly watched any movies in the last few years?
Kids, huh?
Like this free content? You could us part of a coffee – I do like coffee, but there is no guarantee I won't use it to buy a doughnut… I like them more.
Or, you could sign up as a Mongrel Member and get all our stuff.