The footy world pivoted during this weekend's AFL Grand Final, and not just because the Magpies took home the cup.
As always, there were stories within the story, and one of the best to emerge from the game was the way Bobby Hill stood up and made himself one of the most important pieces on the board when it counted most.
At the other end of the ground, Charlie Cameron was the small forward everyone expected to take the game by the scruff of the neck. In some ways, they were right – Charlie breathed life into the Lions in the second quarter and again in the last. So many people were asking questions about who was going to man-up on the dual All-Australian; a player that could arguably be a four-time All-Australian given his last five or so years. Isaac Quaynor was the popular choice, with Brayden Maynard in the running, as well.
In the end, it was Maynard who took the role on. He performed admirably, despite Cameron's success at ground level.
However, I'm not sure how many people were talking about who was going to cover Bobby Hill at the opposite end of the ground. The benefit of hindsight tells us that it was a discussion that should have been given more consideration. Especially in the Lions' camp. And it will be one that becomes part of most teams' plans going forward.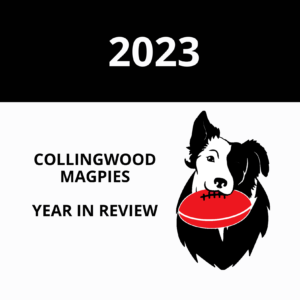 Oh, what the hell? A Mongrel paywall? Yep, I believe my work is worth twenty cents per day. If you don't, that's fine – catch ya when I post some free stuff. Of course, you're welcome to join/rejoin to read. Join now for the year and you get all our previews, pre-season articles, and access to all game reviews in 2024 for the whole season. Bargain stuff, if you ask me…