Hi, and welcome to the Mongrel Punt good, bad and ugly, brought to you by Annabelle – The Return Home, or whatever. Make sure your kids are watching the footy, so the creepy face on the boundary fence can scare the shit out of them, okay?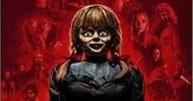 Nice work, Geelong! Now, onto the review.
The Cats may lose immediately after the bye, but they win a hell of a lot of games the very next week, and this was no different.
Challenged by the Crows in the first half, Geelong rallied on the back of a very stingy defence, and another masterful performance in the middle by Tim Kelly.
The Cats endured a hip injury to Patrick Dangerfield, who spent the second half at full forward and was obviously impaired as he lacked that traditional Danger burst of acceleration, but with Joel Selwood in the guts notching a season high disposal count, and Harry Taylor switching onto Tex Walker as the Crows captain started to have an influence, the Cats were able to pull away in the last quarter.
Here's The Mongrel's good, bad and ugly.
THE GOOD
GRYAN MIERS
While many will laud what he did with the footy, I want to pay attention to what he was able to do without it.
You see, Adelaide have this bloke named Rory Laird. Last season, he racked up over 32 touches per game, and though he is down to around 28 touches per game this season, he is still very dangerous if he is allowed to receive the ball with time and space.
If he gets to execute of half back, the opposition often ends up being executed on the scoreboard. Yet at half time, Laird had just eight touches, and immediately after half time, Miers beat him for a contested ball, turned and fired at goal, and hit the scoreboard. Right then and there, that individual contest was over.
Tonight I watched Gryan Miers go to Laird at stoppages and render him pretty ineffective in the first half in particular. Yeah, the stats will indicate that Laird was pretty good – 23 touches at 91% efficiency, but let's look a bit deeper. Laird's great weapon is his ball use. He hits targets regularly and is a springboard from the defensive 50. With 23 touches, you'd expect him to have plenty of run and carry, right?
Wrong.
He was completely curtailed and had just 163 metres gained for the night. To put it in further context, his season average is 382 per game. He may have gone at a high percentage in this game, but his kicks were dinky little chips sideways or backwards, or handballs that were to no real advantage other than to transfer pressure.
And a lot of that pressure came from Miers.
He ended up with 20 disposals, two goals and sent the Cats inside 50 eight times. He ran his backside off to the point that once the ball was cleared, Laird simply couldn't go with him and would zone off. This allowed Miers the chance to have impact around the wings. Add to his two goals a couple of direct goal assists and you have the perfect defensive forward game, and coming from a young bloke, that is bloody impressive.
AND THE BROWNLOW GOES TO…
I've just finished wrapping Miers up (nice name but spelt terribly) and now I move onto the guy I'm tossing up as to whether I give the three votes to.
Tim Kelly just looks great when he gets the ball. He is so clean, creates space for himself and moves like a stalking tiger around the packs. His run is so smooth, he wins his own footy, and more than that, puts himself in the exact right spot to receive from teammates when they're the ones putting themselves in the right spots to earn it.
You know, I wondered whether he could match what he did last season. I wondered whether the off-season trade failure would derail what was looking like a pretty promising foray into the highest level of footy.
It appears as though I was being an idiot.
Kelly has made the quantum leap, and is now arguably the best midfielder in the game. Tonight he did nothing that would compel an argument against that statement, gathering 33 disposals, nine clearances and ten score involvements as he continued on his merry way. He is +3.5 on his 2018 disposal numbers, and is +2.5 clearances per contest as well.
Kelly continues to impress, and if he wasn't the Brownlow favourite before this game, he may very well be after it.
WELCOME BACK
Hi Jed – I have a little job for you.
You could just picture Chris Scott, with that very round head of his smiling away as he told Bews he was going to have the job of cutting Eddie Betts out of the game, and a few years ago, there may have been an internal reaction resembling "oh shit!" from Bews, wondering what Eddie may have in store for him.
But those days are gone, and the feeling Bews would've taken into this game was one of anticipation and excitement. He was back in the big league, and this was his opportunity to secure a place in one of the best defensive back sixes we've seen in a while.
And he grabbed that opportunity with both hands and squeezed.
The result was a comprehensive win over Eddie, who we'll get to in a minute or two. He completely cut the dangerous Crow out of the game, and ensured that whenever Eddie started lurking around a contest, he had company in the form of Bews.
Eddie got his hands on the footy nine times and didn't hit the scoreboard. Bews had it 18 times and had seven intercept possession, reading he play beautifully to zone off Betts when the little man wandered into positions that were not dangerous. What's more, with Betts going goalless, the Geelong defender was able to rub some salt into the wound by drifting forward as Betts guarded space, and slotted a goal of his own.
For Bews, it was the perfect comeback. For Eddie…not such a great night.
THE OLD FELLA
In the third quarter, it looked as though Tex Walker might start having a bit of influence, and Chris Scott looked down at his whiteboard, stroked his moonface and shifted the magnet that said 'H TAYLOR' next to the one with Walker's name on it.
And thus ended the influence of Taylor Walker on this contest.
Now, I must add that Taylor got ample help from Jake Kolodjashnij and Jack Henry and the brutal Mark Blicavs in the air. Tom Stewart did his part as well, but the responsibility of Tex Walker fell to Taylor, and he took it on gladly.
It was only a few short years ago that Harry Taylor was being mentioned as the best defender in the game, and tonight he showed that, though others have staked their claims, the old bloke can still get it done.
He had ten 1%ers, and eigh
t intercepts as he made the defensive 50 metre arc his own, and also made the statement that he is far from a spent defensive force. Underestimate what he can still do at your peril.
THE YOUNG FELLA
All this talk of rising stars and young Cats with great futures… will this team ever bottom out?
It doesn't appear so, and with talent coming through like Jordan Clark, you can see why many are tipping what could be another golden age for Geelong. Of course, these are the same people who said they'd fall drastically this season, right?
Hey Mongrel, didn't you think they'd fall away a bit?
Why… yes, a little. Thanks for pointing that out.
Anyway, Clark had a ripping first half, and though in the Mongrel house, we think he looks like a dead-ringer for Rizzo from Grease, he looks to be an absolute keeper. Seriously, Rizzo wasn't a keeper; I don't know what Kenicky was thinking. Then again, Kenicky wasn't exactly a stunner either, was he? Could dance a bit, though.
Clark finished with a career-high 23 touches on the night, and one of the worst attempted bounces in recent history. Better than Rizzo, for mine.
THE SLOANE HAND
I suppose I should elaborate, as he definitely wasn't the lone hand out there tonight for the Crows, but I do feel as though Rory Sloane is the one player they have that does everything really, really well.
He wins contested footy (ranked number one for the game), was equal with Tim Kelly for most clearances with nine, lays tackles (six), puts his head over the ball whenever it is his turn to go, and he never ever shirks an issue.
Sloane is a magnificent player, and unlike a lot of robotic players in the league, looks like he gives a shit when he plays. You can never, ever doubt his heart or commitment.
I reckon that's what makes him a good leader.
MY MAN
I reckon I've written 20,000 words over the past eighteen months about how much I admire Joel Selwood. Geelong fans, I'm a Hawthorn supporter – I know that means you hate my guts instinctively, but can you really hate me when I express such genuine love for your captain?
It kills me that we drafted Mitch Thorp one pick before you guys grabbed Selwood. I reckon it may have cost us a flag in the mix somewhere. I also reckon he won you games against us just by having him on your team and him refusing to allow Geelong to lose to us. I hate myself for liking the bloke this much. I am usually non-fanboy… and this hurts to say, but when I saw a signed Selwood select draft pick signature card on ebay ten years ago, I bought the damn thing because I went complete fanboy.
Then I get so annoyed when he imposes his will against the Hawks yet again.
What a conflict.
Alas, he was tremendous tonight, providing hardness and leadership at stoppages, and collecting every single one of his 33 touches between the arcs. Yep, not cheating down back to pick up easy kicks, like you see most mids do a few times per game. Selwood earned all his kicks as a true midfielder this evening. He had six clearances and nine score involvements to round out probably his best overall night at the office this season.
He's changed roles this season, but with Danger hurt and Gaz up forward, it left only one member of the trinity able to make a difference in the guts, and if you ask Joel Selwood to stand up, you know he's going to.
THE BAD
BAD NEWS BRYCE
I felt for Bryce Gibbs this evening. He looked like a bloke who didn't know what he was doing out there, which is the exact opposite of the player I've watched for years. To me, Bryce Gibbs has always had composure and always looked in control. Tonight, if I could sum up his game in one word, it'd be "timid".
He looked uncertain, failed to take the ball cleanly in crucial contests, and drifted out of the play for long stretches. His final stats – 13 disposals and two clearances. This, from a man who just 12 months ago was hitting 25 touches per game to go with over five tackles and five clearances. He looks like a different player.
Maybe he is.
I've heard players talk about the time they realised the game had gone past them. They just couldn't do what they used to. I reckon Bryce Gibbs had this moment when Tom Hawkins was on the lead, and Gibbs had the choice of whether to throw his body in or not, and opted not to.
Look, chances are the ball was out of reach and all his efforts would have done was give away 50… but what if he just went a bit harder and got a finger on it? What if he didn't just throw his head back and lament the ball being just out of his reach? What if he made a difference instead of making nothing happen?
Now I'll ask this – would Sloane have thrown himself in the way? Would Selwood if he was in that spot? Knowing what you know about the way those two play, I already know your answer. They'd either get a hand on it, or be pole-axed trying.
If this season is that time for Bryce Gibbs to realise he's done, it has come very suddenly and unexpectedly – not just for him, but for the supporters, and the club. He was viewed as the cherry on top of a top-class midfield, but he is more like the dregs that the waiter will take away when you've had enough at the moment.
And the Crows may have had enough.
Where does Gibbs go from here? Can he hold a place in this side? Not likely based on this week's performance, but he strikes me as a player that needs 3-4 weeks of consistency in order to find his place. Some players can't do the one week in, one week out kind of caper. It robs them of their confidence, and that's the player Bryce Gibbs looked like tonight.
Either drop him for good, or give him the time to find his form. Of course, you have to decide whether or not you have the time and luxury to give him the time to work into form.
THE UGLY
EDDIE ACTUALLY LOOKED OLD
I hate writing this, and I am sure many will hate reading it, but you've gotta call it as you see it.
There have been times when Eddie Betts has electrified the crowd by making something out of nothing. He has been a freak of nature at times, and has a highlight reel to match anyone in the history of the game.
He did not add to that highlight reel tonight, and what's more important is that he didn't add any of the other stuff either. He had one chase down tackle on Cam Guthrie at half forward, which created a scoring opportunity, and his checkside kick to set up Seedsman for the Crows' first goal was excellent, but this game was largely Eddie-less, and for the third time this season, we saw Betts with under ten touches in a game.
The other two times he's been under ten touches in a game this season have at least seen him hit the scoreboard. Worn like a glove by Jed Bews, Eddie didn't look like it this evening, and whilst other players have not escaped the ire of the coach and Adelaide fans (Jenkins, Gibbs and Walker all being under the pump at points), Eddie seems to have received a free ride because he is just such a lovable bloke.
But is that enough? Are the Crows getting enough from a man whose career averages in disposals and tackles are the worst they've been in years?
Sentiment is a wonderful thing, but if that's what keeps Betts in the side, then maybe it's time to give him a spell and put someone in who will give you more than 2.61 tackles per game?
QUICK BITS
So, are we in agreement that Tom Stewart is an All-Australian half back again? I thought his main competition may come from James Sicily if people were forced to choose, but with Clarkson playing Sicily forward, and Stewart solidifying his claims with 26 touches at 88% efficiency, I think he is now way out in front.
Zach Tuohy – his strength is so underrated. A lot of talk about how strong Danger or Sloane are through the hips, but you don't often see people able to drag Tuohy down in tackles when he has a bit of momentum, do you?
Another impressive defensive outing from Mark Blicavs this evening, but it was his work in the ruck to combat the influence of O'Brien that was most impressive after the Adelaide big man got on top of Rhys Stanley in the air.
The ruck battle was very interesting tonight, actually. I thought O'Brien was right on top early, and the fact he led the game in tackles at quarter time indicated that he was all about effort. Still, Stanley was able to sneak forward several times and should've had three goals to his name but for his horrid kicking at goal. O'Brien ends up with 18 touches but they basically go nowhere, but he does get his hands on six clearances to Stanley's one, so I think that swings the pendulum in the Crow's favour. But then you have the influence of Blicavs, who gave O'Brien real trouble and was probably a big factor in the momentum shift in the third quarter. He ended up with 16 hitouts and probably ended up swaying the overall ruck duel back to Geelong's favour.
It was an intriguing three way tussle (like the time Joe Ganino "accidentally" fell on a lubricated bicycle handgrip while showering with two friends) in the ruck, with the Cats wearing the lone Crow down, their athleticism on display after half time in the form of Blicavs, mainly.
I've been harping on in our Player Power Rankings about the season Luke Dahlhaus is having, and I'll keep going, damn it. He's had 21 touches and six tackles again, and simply does not care what danger he puts himself in if it benefits his team.
The score review… IT WORKED! It took forever, but it worked. Fantastic… now if we can just rewind 24 hours and apply it properly then as well, that'd be great.
Tex Walker was stopped by Harry Taylor, but every time he did get his hands on it early, he looked dangerous. His 55 metre pass to Lachie Murphy in the second was a belter. He has such power in those cannon-like legs, that when he hits a pass like that, defenders zoning off simply don't have the time to shut it down. The fact he can only get his hands on it ten times really hurts the Crows. If they can manufacture situations to get him free 70 or so metres from goal, the other forwards would lick their lips. However, I am not sure he has the tank to play that role for four quarters. It takes a lot of gas to move that big body around, and I reckon if he is up and out of the 50 too often, Tex will be spent by three quarter time.
Was the rookie, Ben Davis the player to be tackled the most in his first game ever? Every time the poor bloke got his hands on it, he was smashed in tackles. How many do you think he took on the night? If he was tackled less than ten times, I'd be incredibly surprised.
Not the standout game for Gary Ablett, but 19 touches and two goals… how can you fault that?
The Dangerfield and Talia clash… wow. That was a big hit. Danger has copped a whack from ex-players for staying down or accentuating injuries, but he gutted it out tonight, and in a game where he could've sat out late, he was still out there despite being obviously hindered.
Whilst on Danger, how is it that he is able to lead, leap and, clunk marks like full forwards of yesteryear, but modern full forwards cannot?
So the umpire recalled a centre bounce where Reilly O'Brien took clean possession because it was deemed a poor bounce, even though the ball was not outside the circle. Is that a thing now? I thought that if the ball was out of the circle, it's recalled, but if the contest, or in this case non-contest remains in the restricted circle, it's fine. I actually believe the Crows were penalised for the fact the Geelong ruck didn't make the contest.
Pretty nice outing for Paul Seedsman. He looked like the 2018, pre-injury line breaker out there tonight.
So where to next? The Cats get the Dogs for the second time in what feels like a really short period. I looked it up and yep, they played in Round Nine. I don't understand this fixture…
I like what the Dogs bring to the table. They don't get hold of teams up forward if Naughton doesn't take grabs, and I can't see him doing that against this defence.
The Crows get another Showdown, which I am rapt about, despite that occurring last in Round Eight. Pencil my name in to cover that one right now.
And that's about it. Hope you enjoyed the review – if you like what I'm pumping out in terms of content, I would really appreciate your support. We have a patron page where you get additional content and it is a low fee every month to access it. $4.50 gets you all additional long and short form columns, and your support, though a drop in the ocean to you, means a lot to us.
Thanks
Got anything to add? Make sure you hit us up on our social media, or give us a yell in the comments below. Oh, and if you'd like to support the site, you could always become a patron of the Mongrel.
If you want to give us a Like on Facebook or a Follow on Twitter, we'd really appreciate that as well.
And hey… if you'd like to support us, you could head over to our Mongrel Shop and purchase one of our hideously overpriced hoodies or notebooks. We even have a place for donations now. ORRRRRR, get one of the more moderately priced stubby holders or bumper stickers. Keep The Mongrel alive.