Freo fans rejoice!
For the first time since Round 17, 2016, your team is finally back on Friday Night Footy, and rightly so given the huge improvement and somewhat surprising endurance and momentum this team continues to feed off every week. Coming off their gutsiest win in years, the Dockers travelled to the most feared ground in the AFL, Kardinia Park, AND BLOODY WON!
Travelling to Geelong is gruelling at the best of times as it's near impossible to walk away with a win. The culture is embedded in those walls, as I'm sure there are probably still a few Orange 'short and curlies'  in the shower trap from Cameron Ling's playing days. Nine times out of ten the local team banks the four points, so I'm always impressed when a team manages to wrestle out a win, and I was double impressed this time that the executor was Fremantle.
It demonstrated the depth and belief Justin Longmuir's boys are playing with as they go from strength to strength. It's exciting for the game, but more importantly, it's more exciting for the loyal and long-suffering fans.
Arguably, if you're a nit-picker, there is one slight annoyance attached to this Prime Time game, and that is the Dockers weren't exactly playing a threatening team, and as a result, the contest had the potential to be a snore-fest, bearing strong resemblances to last Friday's game also in Perth between the Eagles and Tigers. I would rather watch an episode of Keeping Up With The Kardashians than have to torture my retinas again with that shemozzle….I'm guessing?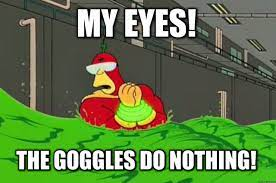 Or….I could be wrong. Believe me, I've been wrong maybe twice in my life, and this could be another example. The Kangaroos pushed the Blues last week, and then halftime showed up and ruined the party for North. You do sense sooner or later that North will take a big scalp to most people's surprise. It usually happens when you least expect it, so could this have been the week where the Roo boys grew as a unit and knocked off a hungry and powerful Dockers outfit on their home deck?
Sady for them, no – not even close. It was another week where Freo flexed their muscle, restricting North Melbourne to a paltry three goals.
CONTESTED KILLERS
North were hungry to set the tone in the first quarter, but there's no denying that from the get-go Fremantle were sharper than David Byrne's giant suit from the live Girlfriend Is Better film clip. Literally marking anything coming their way, they made the stat sheet look imposing with seven contested marks to the Kangaroos' big fat zero in just the first ten minutes of the first quarter. From here, the Dockers were able to manipulate the Roos with ease, stretching the field, rebounding off half-back strongly and going electric by foot. One great example was Luke Ryan playing one-on-one with Cam Zurhaar as the Roos attempted a rare inside 50 entry, only to have Ryan win a GREAT defensive contest, which then resulted in a half back rebound and goal faster than Cathy Freeman circa the 2000 Sydney Olympics.
It was almost too much for North and a good old fashioned shellacking looked imminent. The Roos did, however, lift the pressure halfway through the first, but eventually the class and composure of this new and rejuvenated Freo side soaked it up and walked into the quarter time huddle with five goals to zero on the scoreboard. Eventually, North was able to save face in some form or another, only losing the contested marks 14-12, but there's no denying the aerial dominance on display by Fremantle in the first thirty minutes, and also halfway through the second quarter was impressive and went a long way to stamping their dominance on this game.
DID NORTH MELBOURNE WATCH 'BIRDBOX' ON THE FLIGHT OVER?
As I touched on earlier, I am prone to the odd mistake here and there as anyone is. And no one can really blame Ben McKay for his brain fart in the second quarter, it could happen to anyone, couldn't it? Do you know which brain fart I'm referring to?
The Dockers were balls deep in their fifty and looking like adding another major to their tally, enter Ben McKay who was able to soak up some much-needed pressure for his troops. He scanned his options and found a teammate he wanted to share the Sherrin with, and kicked it to him….except the 'teammate' he kicked it to was, unfortunately, wearing a Fremantle guernsey. What about the intended teammate he originally wanted to kick it to who was actually on his team? Jaidyn Stephenson? He was 10 metres away and too busy looking the other way thinking about the latest 'Better Call Saul' episode.
Unfortunately for North fans, this wasn't the one and only time their boys seemed to cough it up without thinking or looking. The Dockers continued to strangle the Kangaroos of any clear avenue for clearance or uncontested possession, and it showed. Constant 'hospital balls' and kicking in hope inside 50 to no clear target or forward was the trend throughout the game, and it really hurt North as Freo would gather the rebound, cut through the midfield like a red-hot razor and hit a target inside 50 with ease.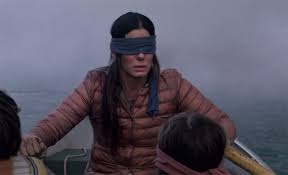 Speaking of not looking or seeing to keep tying in with the Birdbox theme I have going on here, did anyone actually see Jack Ziebell, Jy Simpkin and Hugh Greenwood tonight? I watched the game, and I'll be damned if I remember an effective disposal or passage of play from any of them. Ziebell and Simpkin did combine for a total of nine inside 50's (damned if I saw them) to add the tally of the Kangaroos' total for the night of only a measly 32, compared to Freo's dominant 67.
Inside 50's aside, this was a night when North Melbourne really needed a leader to stand up, set an example and guide their team during a tough night at the office, and it looked as though no one wanted to be that guy. Sure, Ziebell did make a beeline for Jordan Clark, taking out his frustration and knocking him on his arse….only to miss a set shot seconds later on the three-quarter-time siren, which would've added some much-needed fire in the bellies of his boys. It was the summary of their night, and nothing looked like healing the pain.
When your mids go missing, so does your firepower, and tonight Fremantle was the epitome of the word 'Midfield'.
MIDS OR FULL STRENGTH? 
Tonight, Fremantle's midfield was just brutal. Bearing a strong resemblance to all great things that make you smirk with happiness (think 1980's Metallica before the Rock songs fabricated for stadiums and the haircuts). Just try to stay with me as I nerd out and rattle off some stats for you, I promise you'll be impressed.
First up we have Will Brodie finishing on 37 touches, four clearances and five inside 50's. Next is Andrew Brayshaw (who is putting forward a strong case of taking the reins as the best Brayshaw brother) finishing with 34 touches, ten clearances and ten inside 50's. And finally, Caleb Serong finishing with 27 touches, seven clearances, five inside 50's and an attitude and grunt that would make Hayden Ballantyne shed a tear of joy.
This midfield was the box cutter that sliced and diced the hopes and hearts of every North fan in the country tonight. It's a very scary thought thinking the average age between these three is only 22! The future is well and truly bright if you're a Freo fanatic, and the nightmares of the other 17 clubs' midfielders just got even more real. Watch this space, Brayshaw is a jet and will only get better. God help us all.
ZURHAAR CAME IN LIKE A WRECKING BALL
Even though it didn't look like many North players wanted to stand up tonight and set an example, Cam Zurhaar did have his moments. The stat sheet will suggest otherwise, with the North bull finishing with just nine touches, but he did kick two goals, which is a lot considering his team only kicked three for the entire game. There is also no denying his love of rough footy and laying his body on the line when it's his turn to go. Taking a huge hanger did help his credentials tonight as well, and I wouldn't be surprised if he's in strong contention for Mark of the Year come Brownlow night, as long as Joe Daniher doesn't sneak up and rob it from him and Jeremy Howe.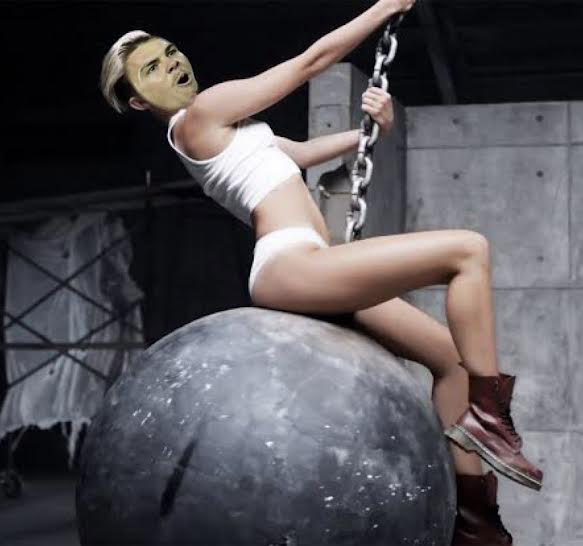 NO LOBB? NO TABERNER? NO WORRIES
Fremantle was always going to miss their big guys tonight, but another stepping stone in Freo's growth and depth was on display with their smaller forwards putting their hands up and hitting the scoreboard to put the game to bed very early on. Banfield, Walters and new club cult hero, Jye Amiss combined for six goals, as well as a smorgasbord of other candidates chipping in taking their total to 15 majors, and adding more salt to the Kangaroos' wounds.
Gone are the days of 'defensive Fremantle' who would be quite happy slogging away on 8-10 goals for the game and choking you defensively. Longmuir has his boys playing an attractive offensive brand of footy that ultimately does win games. Sitting second behind Brisbane for the most points scored this season, and averaging nearly 13 goals a game, this Freo side looks legit and ready to take that next step.
HONOURABLE MENTIONS 
Ben McKay –
Playing at the last line of defence on a poor night for your team is always the shittiest job on the field, and McKay did have his eyebrow-raising moments (refer to the Birdbox section above). But in the third quarter he was huge for the Roos, taking four intercept marks and finishing with eight marks for the game (five contested). He was everywhere and looked as though he would patch the dam wall from bursting open for a moment. As cruel as footy can be, McKay was struck down only moments later with what looked like a knee concern. A positive was seeing him up and about post-game, so hopefully it isn't too bad for the Lurch of a lad.
James Aish –
I probably should've included Aish in my section on the Freo mids, but he deserves his own little patch of land down here. Aish was impressive tonight. Finishing the game with 30 touches (21 effective going at 70%, 5 clearances and 4 inside 50's). Not bad for a halfback flanker!
Josh Treacy –
I like the look of this big-bodied kid. He didn't set the world on fire tonight, but he's only 19. Give him a few more years and he could well and truly be the number one target in attack for the Purple Haze.
WHAT NOW FOR BOTH TEAMS?
The Kangaroos host the fresh and pumped up Power down at Blundstone Arena in Tassie. I keep thinking North will get an unexpected win soon. Will this be the week they get the points and throw a spanner in Port Adelaide's momentum?
The Dockers travel to Metricon to pay the Suns a visit in what should be an interesting clash. Freo have all the answers at the moment after winning their sixth game in a row this season (their 4th best run in their clubs history), so don't expect them to stop anytime soon if they keep playing with this hunger and intent.
[/arm_restrict_content]