Want to see me shoot myself in the foot in terms of people signing up to read this review early?
Here goes.
Melbourne did what Melbourne do. That's about the most simplistic way I can state what occurred at the Adelaide Oval on Thursday evening. The Dees expected Port Adelaide to come out hard. As a result, they played tight, defensive football in the first quarter as a way to counter Port's early aggression. Then hit back in the second quarter to demoralise a Power team that simply had no answer to any of the questions Melbourne posed.
They were harder, better, and more composed at every point in this game, and against a team under the pump to perform, that is a lot easier written than it is implemented.
Even with a lot of defensive attention placed on Christian Petracca, the Dees continued to find new ways to conjure scoring opportunities. This was the equivalent of a well-oiled machine coming up against a clunker that doesn't often turn over until you turn the key four or five times and let it warm up.
This is the good, bad, and ugly of a Melbourne win that increases the pressure on Port coach, Ken Hinkley, and his team that simply cannot get it together in 2022.
THE GOOD
THE OTHER WINGMAN
With so much attention lavished on the brilliant running of Ed Langdon this season – and it has been phenomenal to watch – what occurs on the other side of the ground has been a little left out of the conversation.
That should all change with the game from James Jordon in this one.
Jordon was excellent early, often putting himself in the right spot to impact the play. With eight first-quarter disposals, he well and truly set himself up for a nice day at the office, and was the perfect complement to the hard running Langdon on the outer side. Jordon finished with 27 touches and five intercepts as he was consistently able to cut off the hurried and messy defensive exits of the Power.
Until this season, the Demons had been playing Angus Brayshaw on the wing, and though he may head back there once the cavalry arrives in defence, but Jordon has made a solid case for a continued tenure in the role, as well. After sitting the entire Grand Final on the bench, I reckon Jordon has something to prove in 2022 – not a bad way to go about it in this game.
DOIN' THE WORK
Not enough is ever said about James Harmes when people discuss the Dees, but he is the ultimate team man, and it is fantastic to see him getting some recognition for the offensive side of his game, when it is the defensive side that usually garners him attention.
When deployed as a stopper, Harmes is one of the most annoying players in the league to get a kick on. Not because he is the best pure tagger, but because you still have to be wary of him, even when he is assigned to slow you down.
The thing that separates Harmes from some of the other negating mids is that when he is not given a run-with role, he does not become this cumbersome midfielder that has been thrown into a role at half-forward and hidden until required. Without naming names, there are a couple like that in the league at the moment. When Harmes is given the freedom to roam around and play the game on his own terms, he can cut you to ribbons.
And over the past couple of weeks, that is exactly what he has done.
Harmes picked up consecutive 20+2 games over the last fortnight, with 21 touches and two goals versus the Bombers, and 23 disposals to go with two goals in this game. That, from one of the players who is probably perceived as a complementary player to the likes of Oliver, Petracca, and Viney is invaluable.
Having someone like Harmes in the mix, with his ability to switch between roles – whether it is at half-forward, in the middle, or on the wing, is an incredible value-add for the Dees and as the season progresses, I can see his role becoming vital to Melbourne's quest to go back-to-back.
THE DEFENSIVE GENERAL
Was it just me, or did Port seem like they wanted to play through Steven May's opponent in this game?
What a mistake.
You see, unlike some of the interceptors in the league, May isn't the type that floats over, leaves his man, and takes the easy intercept grab. No, no, no… May is the type that welcomes your misguided perception that you can stand shoulder to shoulder with him and negate his influence on a contest. Then he just brushes you aside like you're made of crate paper.
He's just too bloody strong. It probably didn't help Port at all that they had a part-time forward on May, but hey… Simon Goodwin and Steven May can't be held accountable for the stupidity of others.
May owned defensive fifty in this game, notching 11 rebounds and 11 intercepts to notch a defensive double-double. He also covered 692 metres for the Dees as he was permitted to waltz out of the goal square whenever he took a kick in.
On that note – do you think the coaches know exactly where May's kick-ins are going? He takes six or seven steps out to his left, and then boots it out about 65 metres out with his kicks ins. Always to the left.
Every. Single. Time.
Pretty simple to plan against, you'd think. But I guess everyone has a plan until they get punched in the face by the Demons, right?
THE FRITSCH MAGNET
If there is a positive coming out of this game for the Power, it would be the efforts of both Ryan Burton and Riley Bonner in defence, but sadly, too much was left to those two on the rebound, and Tom Jonas could only do so much in the air.
As a matter of fact, Jonas really attacked the contests hard in the air in this one, as though he was making a point by killing the footy in marking contests and attempting to set the tone for his team. He matched Steven May's efforts, with a defensive double-double, recording 12 one-percenters, and 11 intercepts in a very nice night at the office, all things considered. The fact his direct opponent remained scoreless is another feather in the captain's hat.
Burton's role on Bayley Fritsch saw the forward slot three goals, but it was more Fritsch making the most of limited opportunities than a failure on Burton's part. Fritsch only had nine touches for the game, but good forwards only need that to be effective sometimes.
As for Bonner, he was resolute in defence, picking up 37 touches (the ball was down there a lot) and nine intercepts in one of his better individual games.
MAD, MAX?
We saw it all from Big Max in this one, and what an enjoyable ride it was.
A dominant ruck display, marking just about everything that came his way, managing to kick the footy the wrong way when trying to snap a goal… there was nothing that Max didn't provide for the football lover on Thursday evening.
A couple of years back, Gawn was roughed up by Scott Lycett and Paddy Ryder before he left to join St Kilda. Remember that? Port viewed Gawn as someone they could get to, and credit where it's due – they did get to him in that game.
But that was then…
Gawn was a monster in this one. His 25 touches and 12 marks, combined with a booming goal and six clearances amounted to his best outing of the season thus far. And, of course, being a ruckman, he treated us to some comedy relief as well – his reaction after having a handball intercepted was gold.
I had a couple of people tell me in the early rounds that Gawn didn't look with it. One even called him lazy. Well, if there were any fears about where Gawn was at, this performance should allay them. He was a killer in this game, and he seemed to sense that Scott Lycett was wounded, too. As soon as that occurred, Gawn was off to the races. He smelled blood in the water and went in for the kill.
THE LITTLE THINGS
I'm sure some of you can chime in with teams that have done this really well, but the number of deflections from this Melbourne team was staggering in this game. Not intercepts, or smothers… although they were good too – rather just the little hand in to break up a handball chain, or a flailing arm to disrupt an opposition player receiving the footy – Melbourne are chaos merchants on defence. They sow the seeds of panic in an opposition.
Though quieter than usual, Christian Petracca is especially adept at this – it would annoy the living shit out of an opponent, because it is these little deflections that completely derail momentum, and cause a clear take-away to become a fifty/fifty situation – guess who wins most of those?
Kysaiah Pickett will undoubtedly get plaudits for his repeated efforts to lock the ball in at points in this game, as well. James Harmes is a disruptor, Angus Brayshaw is one, as well. In isolation, these little actions don't mean a lot, but when you look at them in the context of a complete game, Melbourne were just far too desperate and far too willing to do the little things for Port to handle.
How'd that ad go? From little things, big things grow?
Below, I will highlight one of the players who is competing like the Anti-Melbourne at the moment, complete with half-hearted efforts. There is nobody on the Demons team that competes like that – none. They commit 100% to the cause, are active in plays where it looks like they're out of the action, and have a penchant for turning what could morph into an attacking thrust for their opponents into a scoring opportunity for themselves.
So, what other teams have done this?
I thought of the threepeat Hawks, but they were a little different. They'd do the little things, but it was more little knock-ons, or deft taps – the statless things – that setup teammates further afield. These Dees use the little things to break up the momentum of the opposition, and in turn, create their own.
Maybe Richmond? They did it with this pressure, as well, but with the Tigers, it was more of a trap. They'd prompt you to make a forward handball, then another… and each possession saw the walls closing in. With the Demons, it appears teams are operating in a phone box all the time. No need for a trap to get them with the forward handball – they don't need it. Everyone is working collectively to apply pressure on every contest. It is quite remarkable to see. I remember maybe the 2013 Fremantle team employing something similar, but this is a more refined version of it.
Anyway, as stated, I am sure you guys will have a better comparison – I am interested to see what you come up with, but the ability to do something just to change the trajectory of a footy in flight can lead to so many more possibilities. And the Demons seem to be all about what is possible, at the moment.
THE NEXT IN LINE
There is a name that is not synonymous with the Melbourne midfield… yet, at least. That name is Tom Sparrow.
More of a nice option to have to throw into the mix than a certain starter in the middle, he is serving a fantastic apprenticeship under some of the league's best on-ballers, and when you see him hit a contest or get down and dirty to extract the footy, you can tell that he is going to emerge from these seasons playing with Petracca, Oliver, and Viney as one of the players that slipped under the guard of the opposition.
At 21, Sparrow isn't required to do too much in the grand scheme of things, but his clearance work, and strength when the ball was in dispute, was a bit of a highlight in this one.
He needs to tidy up his disposal a little, but the nature of his game and his clearance work probably impacts his disposal efficiency quite a bit. I've liked his work off half-back, but it is clear that he has been a midfielder masquerading as a defender at points over the last year, and with Port floundering, it was an excellent opportunity to give him some midfield minutes and allow him to work to his strengths.
THE BAD
MILLIONAIRE FOOTY
We heard about how desperate the Power were going to be coming into this game, right? It was all over the place – the pressure on Hinkley, the players backing their coach… it was pretty hard to miss.
You'd expect that with the spotlight shining brightly on you, in a standalone game, you'd be ready to commit yourself to the contest at every opportunity. I guess someone forgot to pass that along to Connor Rozee.
With Port still goalless in the third team, and staring down the barrel of three quarters without hitting the scoreboard for a major, a ball in dispute at half-forward saw Rozee run at the ball, stick his leg out in an attempt to soccer the footy to his own advantage, miss, and be put straight out of the contest. Sorry mate – what was all that about being desperate and doing it for the coach? That was under 15 stuff, right there.
Tell me – how many Melbourne players did you see attempt that type of action when the other option was to put their heads over the ball and go hard for it?
I can tell you.
ZERO!
Remember a few years back, there were conversations regarding who was a better player – Rozee or Sam Walsh? Who should have gone at number one?
Yep, people were serious about it, and not just Kane Cornes.
How many people would even think about that question now before answering with the name of Walsh?
Again… ZERO!
Connor Rozee is a highly-skilled player. He is a difference-maker and a game-changer when he wants to be, but when you're trying to build back from a goalless first half and the footy is there to be won, you put your damn head over it and win it the hard way. Enough of this dabbing at it with your foot in the hopes you get a cheap possession. It's actions like this that got your team into the hole to begin with!
There is no comparison between Walsh and Rozee at the moment, but if we want to draw one between a couple of players, maybe Rozee and Xavier Duursma would be a good one to make? One is in the Port Adelaide AFL side, and one is playing seconds. If Rozee keeps up half-hearted efforts at the footy, it might be both of them in the SANFL in pretty short order.
STOP REWARDING DUCKERS
There are a few things I really dislike in footy.
One is umps being too quick on the whistle for legal contact. Another is the over-excited assessments of dangerous tackles that aren't dangerous, and the third combines players staging for free kicks, and/or ducking into tackles to extract a reward.
We saw Kysaiah Pickett do it in this game, and though he was not alone by any stretch, it was painfully obvious that he saw the tackle coming, leaned into it, and deliberately forced the tackle high.
Worse, the umpire fell for it.
There is a ton of pressure on the umps to get these calls right, as sometimes a player is stumbling, often into a completely stationary opponent, and wins a free kick due to their own clumsiness. This one was worse because it was a deliberate attempt to win a free-kick. It should have been called play on, or better still, should have seen Pickett penalised for ducking.
As a matter of fact, to make it easier on umpires, any player that ducks into a tackle should immediately be pinged for holding the ball. No ifs, no buts, no second or two to dispose of the footy. If you duck into a tackle, you're gone. Do that, and the pandemic of players ducking into contact would be over. There might be also fewer head injuries.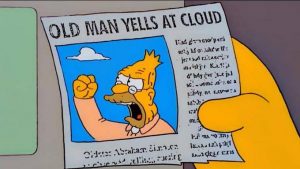 THE UGLY
THE FORWARD TARGET
This irked me right from the start, and it was one of the more boneheaded moves of the entire game. Worse, it was not rectified at all for the entire duration of the contest.
Why were the Power so committed to going long to a contest involving Sam Mayes?
Any ideas? Because I am drawing a complete blank. In a team possessing Todd Marshall and Mitch Georgiades, plonking Mayes in the goal square and expecting anything from him would be like whacking a chronic masturbator in a room full of vaseline and telling him not to make a mess. Bloody futility.
To make matters worse, Mayes was matched up on Steven May.
Do you know how that played out? If not, you missed the section above stating that May clocked a nice little defensive double-double, with 11 rebound 50s and 10 intercepts for the night.
Oh, and what did Sam Mayes produce?
Buckle up… five touches, two marks, and… no goals. Great move, Ken… really kept Melbourne guessing with that move.
Now, I have to stress, this is not a diss on Mayes – he was thrown to the wolves in this game and has just 34 goals from his 120 games. He was asked to do what he simply cannot do, but with Georgiades and Marshall both out there doing a whole lot of nothing (with Marshall back to regular transmission of being invisible in the first half after having a good game last week), could Hinkley have at least tried one of them as the deepest forward against May and make him earn his money?
The knives will be out for Ken Hinkley this week in Port. Hell, by the time you read this, he may have a couple sticking out of his back, but he has to wear this one. It was a dumb error, and one he refused to correct irrespective of how apparent it became that it was not working.
Meanwhile, Jeremy Finlayson sits and watches… what do we make of that?
OTHER BITS
A pretty subdued return from Jake Lever, but I reckon that is the beauty of these Dees – they have cover when a player returns from injury, allowing him to work back into form, rather than expecting too much from him right away.
Tom McDonald had a good second quarter before a very quiet second half. One of the contested grabs he took inside 50 aided the Dees in getting their run on in the second quarter. Is he the one to make way for Ben Brown, or will Sam Weideman, who was not all the impressive in this one, find that he is once again on the outer? If it were up to me, Weed will be back to the VFL – when the opportunity arises, he just does not do enough.
Ollie Wines going off, feeling unwell is one thing, but I really wish that the broadcast wouldn't show things like players getting their pulse checked. We saw it a couple of weeks ago with Hayden Crozier at the Dogs being hooked up to an ECG, and it really prompts some pretty broad speculation amongst fans. He looked pretty distraught at the time. Fingers crossed it was just a tummy bug and all is well.
Loved the commitment of Willem Drew on Christian Petracca. The simple thing to do would be to state his efforts had little impact, but that would be silly. Of course they did. Trac was under pressure just about every time he got the footy, and his 50% disposal efficiency speaks to that. Drew had 18 touches, six clearances and ten tackles in a nice defensive effort. Trac worked hard, but Drew was right in that contest up to his eyeballs.
How'd you enjoy Mitch Georgiades' 60-metre run that included only two bounces? Hopefully more than the result of his run, which was close to some of the worst execution of a certain goal in history. Also, I wouldn't mind purchasing some real estate from the umpire who thought he was running the legal distance.
More good signs from Lachie Jones, who attacks the footy just as you'd expect a good young player to do. Still just a teen, he is gonna be some player for the Power.
Felt really sorry for Trav Boak having to endure this crap from his team. The clock is ticking on his career, he is still putting his head over the footy and winning it, and those around him are… well, many are just spectators.
Zak Butters… there is a time and place for aggression. When your teammate is running in to kick at goal after the siren… that is NOT it! I love watching the bloke, but damn that was an idiotic move. Why give the umpire a choice to make?
Not sure where Port go from here. The game against Carlton at the 'G will be monstrous next week, with a loss there making things incredibly difficult for Port to come back from. Sydney made finals after being 0-4 in 2017, but only one other club has ever done it – North in 1975, and they won the flag. I guess that's the only silver lining I can see.
As for the Dees, their game against GWS should be a belter. I rate the Giants, even if their 1-2 record indicates I shouldn't.
Overall, another stellar win from the Dees away from home. Is it too late for a premiership hangover to begin??? There'd be a few teams hoping it is just a little delayed, and there'll be an onset soon.