I'm a simple man at heart. I love my family, footy, and I like quiet.
When I am not engaging in any activities involving any of the above, I like to sit down, break out my copy of NBA 2K22 and play a bit of basketball. Showing my age, I kind of hate what basketball has become, with three-pointers attempted two out of everything three shots, but the thing I like about the video game is that I get to play it the way I like.
Fair warning – if you've not played any of the sports games recently, you're probably not going to enjoy this article.
When I play, it's as guys like Charles Oakley, Penny Hardaway, or Wilt Chamberlain. I like to work from the post – I'd be killed if I played online… actually, I did and I WAS killed when I played online, but screw it – I enjoy playing it on my terms. One aspect I particularly like about the game is the way you can allocate and upgrade badges to players, enhancing their abilities defined areas of play.
Someone like Michael Jordan, for the sake of familiarity, was a driving, mid-range killer, but his three-point shot was always suspect… except on one finals game where he crucified Portland. Well, why not use badges to elevate that ability a little and add that weapon to an already powerful arsenal? Patrick Ewing had a lovely jumpshot for a big man, but those knees really slowed him down – why not use his badge slots to get him moving a bit quicker?
I could go on and on, but I'd rather get into the meat of this piece.
It got me to thinking which badges would current players have next to their names, almost acting like superpowers, and indicating that they are at the elite level in their respective roles? Even if it is just one aspect of their roles, who would have a Hall-of-Fame level badge in the following areas.
Of course, this is not an exhaustive list of players under each badge – if you have others, add them. I've just picked a few for each category as examples.
GLUE HANDS – The ability to clunk contested marks at a higher rate than others at your position. And yes, I know some may construe that as having sticky hands for a very different reason. To each, their own.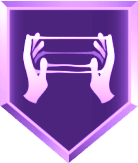 AARON NAUGHTON
HARRY MCKAY
CHARLIE DIXON
Like it or not, these three clunked contested marks more often than anyone else in the business in 2021. Whether they were leading up to the wing and crashing the pack, or getting a one-out opportunity inside 50,
Historically, blokes like Stewart Loewe, Wayne Carey, and Stephen Kernahan would have this badge applied to them.
DEFENSIVE GENERAL – Controls the footy in the back half and sets up teammates further afield. Often seen pointing and barking instructions.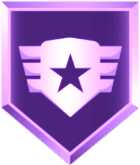 HARRIS ANDREWS
JACOB WEITERING
DYLAN GRIMES
When it comes to controlling the back half… in a pure football sense, of course, these three blokes have it covered at the moment. Their prowess in defence and understanding of true team defence sees them take charge and issue orders.
Historically, Luke Hodge is the obvious choice, but others like Alex Rance and a younger Phil Davis were also in command of some pretty impressive defences.
THE BRICK WALL – Inpenetrable in defence, often plays exclusively inside defensive 50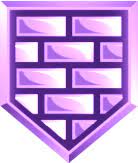 HARRIS ANDREWS
STEVEN MAY
SAM TAYLOR
Andrews gets a second badge as the most consistent big defender in the game over the last few seasons, whilst Steven May and Sam Taylor made huge charges in 2021.
Historically, names like Mick Martin, Glenn Jakovich, and Chris Langford would have claimed this badge.
THE INTERCEPTOR – Cutting opponents off at the knees, this player zones off his opponent to pluck the footy from the air and send the footy back in the other direction.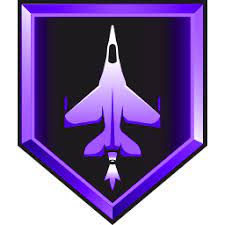 JAKE LEVER
TOM STEWART
JORDAN RIDLEY
Plenty of competition for this one – probably the coolest- looking of the badges. All three of these blokes revel in picking off errant forward fifty entries.
Historically, I'll throw in Jeremy McGovern although you could argue he should be in the current group. Dustin Fletcher and Harry Taylor would also possess this badge.
TIRELESS – Will run all day long, and just when you think he is out of gas, he goes again, leaving you in his dust.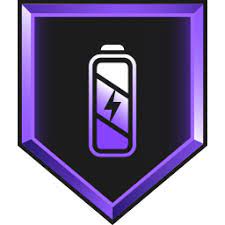 TOUK MILLER
SAM WALSH
TRAVIS BOAK
These three run all day. Fellow mongrel, Brett Hodgson uses the term "no days off" when describing Miller. I reckon it could apply to all three.
Historically, Ben Cousins would be the standout, with Peter Matera also capable of jetting around the ground to the point of exhaustion. I'm not sure anyone else comes close to pushing yourself to the brink (on the field) like Cousins did. Maybe Shane Crawford at his peak?
SLIPPERY CUSTOMER – Has the ability to weave magic to extract himself from situations others would be caught in.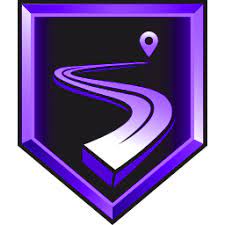 CHARLIE CAMERON
SHAI BOLTON
TOBY GREENE
These blokes pick themselves, as well as their noses. Brilliant around goal and creative with the footy, a shimmy one way and a sidestep the other and suddenly, they're in space.
Historically, the Little Master picks up this badge easily. Throw in Eddie Betts,  KB, and Stephen Milne as well.
THE CLAMPS – Need a midfielder shut down? This is the best man for the job. When he gets a hold of them, they're going nowhere.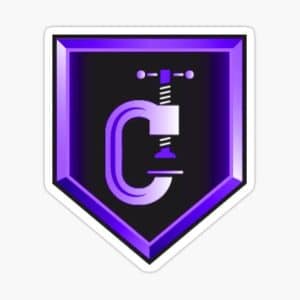 MATT DE BOER
GEORGE HEWETT
MARK O'CONNOR
I love a good tagger. I love seeing the reaction they receive from their target and his teammates. Matt de Boer is the Gold standard right now. When he is fit and decided to limit the influence of an opponent, they are in for a tough day at the office
Ben Jacobs, Mark Hutchings, and Ryan Crowley would all have the CLAMPS badge if we're talking historical players.
BASKETBALL BACKGROUND – This gives you some type of magical ability to slow time and make potential tacklers run in the opposite direction simply by feigning a handball.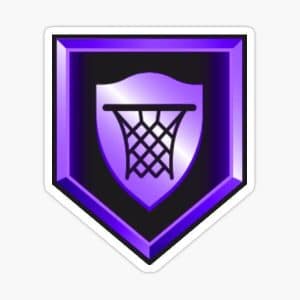 SCOTT PENDLEBURY
HUGH GREENWOOD
MON CONTI
ERIN PHILLIPS
A couple of AFLW players in the mix, particularly given the levels of basketball they played. We all hear about Pendles'  basketball background, but Greenwood was far more advanced than him and we never hear a peep out of BT about it.
SHARPSHOOTER – Can kick goals from anywhere and does it eeeeasily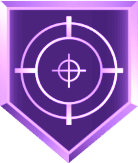 LANCE FRANKLIN
BAYLEY FRITSCH
JACK RIEWOLDT
They kick them from anywhere and we have the footage to back it up. These guys slot the toughest goals in the business and earn the SHARPSHOOTER  badge as a result.
Jason Akermanis, Gary Ablett Junior and his old man, too, would all have the historical version.
INTIMIDATOR – When you match up on this player, you're already behind the eight-ball. Not only is he great, he knows it… and he lets you know about it, too.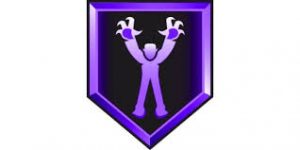 NIC NAITANUI
MAX GAWN
CHARLIE DIXON
Blokes that look like they could do some real damage if they wanted to. Imagine staring across the centre circle and seeing Nic Nat about to raise his knee into your chest? Now, imagine feeling it…
Looking back, Lethal Leigh Matthews, Dermott Brereton, and John Worsfold would all wear this badge with pride.
THE MAGIC TOUCH – Can turn chicken shit into chicken salad. Often involved in scoring chains and ranks highly in goal assists every year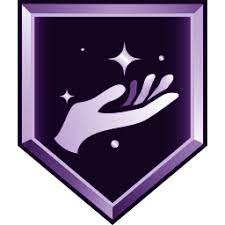 HARRY HIMMELBERG
MARCUS BONTEMPELLI
TOM HAWKINS
Himmelberg is probably a surprise to you? He shouldn't be – he's been spoonfeeding his fellow forwards for years. Hawkins is one of the most unselfish key forwards in history, whilst Bont… well, he is an opportunity creator.
Historically, Darren Jarman is one who could make the footy talk. Listen to Jason Dunstall talk about leading to Jars.
METRES GAINED KING – Covers the ground, kicks long and direct, and racks up that precious, precious distance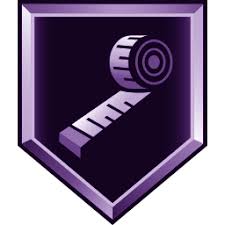 DANIEL RICH
JAYDEN SHORT
JAKE LLOYD
Banging it long often is one thing. Banging it long and hitting targets is another. These three make their disposals count
Historically, Dustin Fletcher, all-time leader in Rebound 50s, Heath Shaw, and Andrew McLeod when playing in defence would carve teams up with long, precise delivery.
SHOWTIME – In the big games, this bloke shines. He is the one you want on your team when the pressure is on and the stakes are high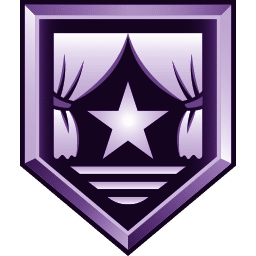 DUSTIN MARTIN
CHRISTIAN PETRACCA
LUKE SHUEY
The last three Norm Smith Medallists grab this badge, performing on the biggest stage of all. Dusty probably deserves one on a level of his own.
Looking back, Luke Hodge, Andrew McLeod, and the good driver in heavy traffic, Gary Ayres, all delivered on the big stage.
HEARTBREAKERS – They have a history of taking the game by the scruff of the neck and breaking their opponents' hearts.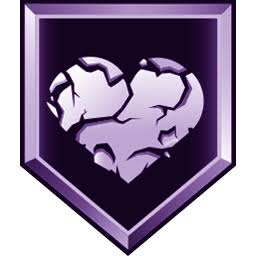 ZAC BAILEY
DOM SHEED
ROBBIE GRAY
Goals after the siren are the ones we remember vividly, and in recent seasons, these three have slotted gamewinners to break the hearts of the opposition. Sheed would be the one to do it with the most on the line. Ice in his veins, that man.
Historically, Billy Brownless was king of Geelong at one stage after slotting a gamewinner, Jeremy McGovern snuck forward to slot a big goal against Port, and who could ever forget the amazing bomb from Malcolm Blight? Blighty would likely have a few badges.
Aaaaand, I am fast running out of badges to steal from the internet. If you think of any more you'd like to add, or players I haven't added to the list under each badge, you know the deal – socials or the comment section below and we'll nut it out.