The recent history of the Carlton Football Club does not read like a fairy tale…
… unless you are partial to The Grimm Brothers' versions of said stories.
No, it is a story of non-success on a grand scale, as the club battles for relevance amid its longest-ever premiership drought. During the last 15 years, the Blues have made finals just four times, for a grand total of two wins. As an indicator, their home ground has changed names four times in that span of years, from Optus Oval, to MC Labour Park, to Visy Park, and now to Ikon Stadium for the last five or so years.
That total of finals appearances is also two less coaches than have sat at the helm of the club over that time.
Yes, success has been fleeting for the Blues, if you can call winning two finals in 15 years "success", but with a good group of young players and assurances that the middle of the road players are showing great signs, I am sure that… ahh, who am I kidding? We've been hearing the same old story for 15+ years – to trot out the same old rhetoric would show as much imagination as Hollywood over the past however many years.
On that note, this article started as a career comparison with the mighty midget, Tom Cruise, but upon viewing his filmography from 2006-present, it quickly became apparent that Cruise has been vastly more successful than the Blues. Unlike Carlton, Cruise has been able to draw on his past success to carry him through lean times, despite couch-jumping, and "put your manners back in" moments during interviews.
Cruise has registered quality movies such as Edge of Tomorrow, Tropic Thunder and Valkyrie amongst his 2006-present catalogue, and he has thrown in some Ethan Hunt efforts along the way with four more Mission Impossible movies. Just what the world needed, right?
And so, given Cruise's success, parallels with the Carlton Football Club seemed less feasible. I had to look a little deeper, but as it always seems to do, Hollywood came through for me. Yes, like most of you, I sure can't get enough of movie stars telling me how I should live my life and what my choices should be pertaining to the environment, politics and world affairs – these people are the elite for a reason, you know? A few years in acting school gives you knowledge that people like you and I just don't possess.
In looking at the best movies from each year, I found a theme that allowed me to match up each individual Carlton season with a movie from the corresponding year. I may have taken a little creative licence to get over the line, and I am sure my synopses do match those you'll find on wikipedia, but what's an article like this without several lashings of embellishment? Mmmmm, embellishment.
So, here we go – a year-by-year history of the 2006-2020 Carlton Football Club as told by the movies.
2006 – LADDER POSITION 16TH (LAST)
FLAGS OF OUR FATHERS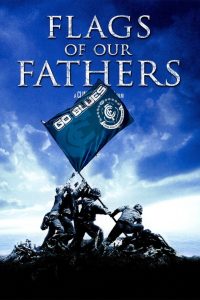 Denis Pagan sits down members of the playing list to watch video tape of Carlton's premiership wins. He tells them to watch the way the Blues played the game – confidence, arrogance… the Carlton way.
A wide-eyed young man with 21 games to his name, Kade Simpson watches in awe at the feats of those who lay the groundwork at this club. He makes a bold declaration that before his time is up at the club, he will emulate the feats of those who came before. All cheer in response to his youthful enthusiasm.
Except Lance Whitnall… who has his hand stuck in a vending machine in the corridor outside.
2007 – LADDER POSITION 15TH (SECOND LAST)
THERE WILL BE BLOOD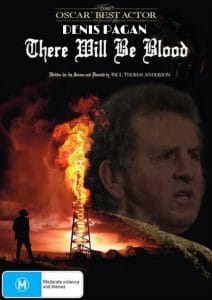 The once Mighty Blues are in disarray. The finger of blame are directed at the chest of one man.
After years of success at every level – Under 19s, Reserves, and Senior Football, the once unassailable Denis Pagan is finding that life at Princes Park is not all he thought it would be. The dual premiership coach awaits word from the Carlton Board as he waits in his office.
Pagan reminisces on the household names that have blossomed under his guidance – Carey, Archer, Longmire… Ryan Houlihan. Where did it all go wrong? Years away from becoming a real estate agent and a horse trainer, this is the last hurrah for Pagan, his paddock, and his coaching career.
Carlton will do that to you.
There is a knock at the door. The news is in. There is blood on the floor. The reign of Denis Pagan at Carlton is over.
The remainder of this standalone article is for our paid members. Each week, the entry-level membership at The Mongrel gets these wingman rankings, early access to Good, Bad, and Ugly game reviews x 4, The Mongrel Punt Midfield Championship Belt update, and standalone articles such as this. Want to join them?