It may seem a little silly to be looking so far forward when there is a whole season to play out in  2021. Plenty can happen that can impact the value of a player or either increase or decrease his value to a team.
But forward planning is an important part of any club structure, particularly those looking at an upcoming premiership window.
With that in mind, I started to look at team lists as they currently sit. With Andrew Brayshaw recently signing on with the Fremantle Dockers for another four years, it is important to take note of who may be eyeing the door at your club as the season progresses.
The re-signing of Brayshaw is a key to Fremantle beginning to challenge for a finals position. He has been one of the two young standouts the Dockers have cultivated over the past couple of seasons and I am genuinely pleased that he didn't run home at the first opportunity. It shows he is a young man with plenty of character.
But what about others?
Who else is currently without a deal past the 2021 season, and at what point does this start to become a concern for the clubs? Yes, there is plenty of time to get things done, but time tends to fly and just as you're getting comfortable there is a contract situation that becomes a problem.
Let's check out some of the potential movers in around ten months' time.
I want to start with kids who didn't sign an extension to their rookie contracts. This can mean a little, or this can mean a lot depending on where they're from, how they've played and how much the coach/team believe they can succeed.
The following players are still on their rookie deals, which expire at the conclusion of the 2021 season. I'm only going for players that have managed to get some good footy under their belts by this stage.
FISCHER MCASEY (ADELAIDE)
NOAH ANDERSON (GOLD COAST)
SAM FLANDERS (GOLD COAST)
LACHIE ASH (GWS)
JAKE RICCARDI (GWS)
LUKE JACKSON (MELBOURNE)
KYSAIAH PICKETT (MELBOURNE)
DYLAN STEPHENS (SYDNEY)
Whilst Matt Rowell made all the noise with his contract extension, and Rising Star winner, Caleb Serong did the same with the Dockers, the blokes listed above chose not to immediately extend their tenure at the clubs that drafted them.
Whether it was just not the right time, or they're looking at other options, the AFL rookie contracts are a set two-year deal. Whilst they may be a year too short, clubs are usually very eager to lock away the services of their young stars. Rowell and Serong added two years to their deals, which take them until the end of the 2023 season, but others have been a little more cautious.
Will Lachie Ash, after playing 12 games in 2020, decide opportunities to play a role he prefers are available elsewhere and request a trade? He was snatched up before a bid came on the GWS academy prospect, Tom Green, allowing the Giants to once again plunder the draft but without a contract in place, could he be eyeing the door?
Gold Coast and Melbourne claimed Noah Anderson and Luke Jackson with picks two and three in the 2019 draft. They will be desperate to ink their signatures on extensions as soon as possible.
Jake Riccardi will be an interesting one to watch. A Melbourne boy, he is going to have to contend with Jesse Hogan, Harry Himmelberg and Jeremy Finlayson for a forward role. Given the talent we saw from him in his five games in 2020, teams would be salivating over him should he feel he is not getting the opportunities in 2021.
Okay, the kids are done – let's run down the rest, team-by-team.
All are out of contract at the end of 2021 with free-agent status listed where applicable. And if I've missed one who's actually signed in the last little while, apologies in advance.
ADELAIDE
PAUL SEEDSMAN
TAYLOR WALKER  – UFA
TOM DOEDEE
TOM LYNCH – RFA
REILLY O'BRIEN
RORY LAIRD – RFA
BRODIE SMITH
LACHIE MURPHY
MATT CROUCH – RFA
DARCY FOGARTY
JAKE KELLY – RFA
DANIEL TALIA – RFA
You'd have to think Talia would stay, and whilst Kelly is a solid player, the real focus will be on whether Darcy Fogarty wants to remain a Crow past next season, or if he starts to entertain a move.
After many questions about his fitness, pre-season shots of him have him in great nick. If this is the season he well and truly breaks out after ten of a possible 17 games in 2020, Fog could start to command a bit of coin from the Crows.
I'm a Fogarty believer, but in 2020 I started to have my doubts. If he starts the season well, the Crows would be wise to lock him away quickly.
After watching his brother leave, will Matt Crouch look to do the same?
Reilly O'Brien will score well off his high workrate and drastic improvement over the last couple of seasons and will be the Crows' number one ruck for years.
Rory Laird strikes me as a Crows man through and through whilst Tom Doedee is viewed as a future captain of the club.
Tex is listed as an unrestricted free agent, but this will most likely be his last season in the league.
BRISBANE
HUGH MCCLUGGAGE
ZAC BAILEY
BRANDON STARCEVICH
DANIEL RICH – UFA
DAYNE ZORKO – UFA
JARRYD LYONS
MITCH ROBINSON
OSCAR MCINERNEY
Well played, Oscar McInerney.
With Stef Martin off the to the Bulldogs, the Big O has now assumed the number one ruck post right as it's time to negotiate a new contract. A bloody masterstroke from the big fella!
I really liked what I saw from McInerney in 2020; I was actually pleasantly surprised by the way he was able to cover the ground and have an impact all over the park. He'll be nicely compensated for his improvement.
No probs with Zorko or Rich – they'll re-sign with the Lions. So will Mitch Robinson if his form warrants it. if he has another season like 2020, perhaps it is time to move Zac Bailey onto the wing.
Starcevich really showed plenty this season and the Lions should be sealing him away asap, whilst Rayner… he will be interesting. You're really buying the potential here, right? Still… just the potential. He hasn't dominated games but he has shown some special abilities in key moments. To sign him on a big deal seems premature at this stage, but the Lions may have no choice.
Jarryd Lyons was named the player the Lions can least afford to lose in an AFL.com.au article recently. Personally, I think a fit Cam Ellis-Yolmen could give Brisbane something similar, but they'd be silly to allow Lyons to explore options.
CARLTON
HARRY MCKAY
PATRICK CRIPPS – RFA
ED CURNOW – UFA
NIC NEWMAN
MARC PITTONET
SAM PETREVSKI-SETON
Cripps will re-sign with the Blues. I reckon you basically can ignore all the articles that are going to question it this season. He is a club captain, committed to the cause and as the Blues finally start to climb, leaving would be… well, it'd be dumb for all involved.
Harry McKay will command big dollars and the Blues should pay it! He has some of the best hands in the game and at 23 by the time the season rolls around, he'll be a force over the next two-three seasons and beyond.
Sam Petrevski-Seton is a really interesting one. With Adam Saad joining the Blues, is there a place for him as a small defender? He has been shunted around a bit over the last few years – could he start to look for consistency elsewhere? I know, Carlton fans are calling bullshit – that's all good, but he's 22 and is a man without a permanent role. The addition of Zac Williams pushed him further down the pecking order as well. I would not put it past him to be out of contract for a while this season as the Blues assess his value.
I hope Ed Curnow gets himself a nice deal. He bleeds navy blue. Marc Pittonet was a great pick up for Carlton and he now gets to tag team with Tom De Koning for a while, whilst Newman returns to join in the half back flank glut at Carlton.
COLLINGWOOD
JAMIE ELLIOTT – UFA
JEREMY HOWE
DARCY CAMERON
JOSH THOMAS – UFA
SCOTT PENDLEBURY- UFA
STEELE SIDEBOTTOM – UFA
You'd fully expect both Pendlebury and Sidebottom to sign an extension apiece, whether it is a year or two in Sidebottom's case, at some point during the season, but with the Pies struggling to pay and keep players in 2020, it opens up a bit of a can of worms around the status of both Howe and Elliott.
Howe was on track for an AA season before having his knee bend at an angle the human body is just not built to endure. How he returns and the form he displays over the first part of 2021 will play a large role as to how much cash he'll be commanding.
Have the Pies screwed up their cap so badly that Howe now becomes someone who could look elsewhere? Surely not, but if there are any offers for Elliott, he may take them. Losing Stephenson could make Elliott's retention more of a priority than it was around 12 months ago, but if push comes to shove and the little man gets a great offer, the Pies may let him walk.
Ditto for Josh Thomas – you would think the Pies will want to secure one of the two small forwards, even if there are still remaining salary cap constraints.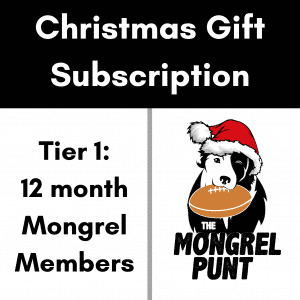 ESSENDON
DARCY PARISH
ZACH MERRETT – RFA
CALE HOOKER – UFA
DEV SMITH
JAKE STRINGER
JAYDEN LAVERDE
MATT GUELFI
MASON REDMAN
PATRICK AMBROSE – RFA
Merrett is an interesting one. With his name bobbing up early in the 2020 trade period as someone who "may" have entertained a move to another club, Merrett's RFA status should see several clubs dip their toe in his waters if they're after an outside runner.
Putting it out there – Merrett is in the top two or three outside mids in the game. He is a running machine and seriously knows how to find the footy. When he played on the wing last season, Merrett was able to compile the highest individual game score in our wingman rankings. The Bombers will be desperate to retain his services.
I can't see Cale Hooker going anywhere else, but the glut of players out of contract could be interesting. I am a Mason Redman fan, but he failed to improve in the 2020 season. He'll need to work hard to compensate for the loss of Adam Saad across half back. Dev Smith is someone I've written about recently – a huge drop in form from his 2018 Crichton Medal performance which could see the Bombers in the position to offer a lower contract to him. We'll see how that plays out.
Stringer and Laverde both out of contract allows for room to move should the Bombers be a little dissatisfied with the performance of either (it'll be Laverde). And Ambrose, at 29, should remain a Bomber despite his restricted free agent status. There is just not enough long term value elsewhere for him to command a big offer- and that is good news for the Bombers.
FREMANTLE
ADAM CERRA
MATT TABERNER – RFA
DARCY TUCKER
ETHAN HUGHES
NATHAN WILSON
MITCH CROWDEN
TAYLIN DUMAN
There are two names on this list the Dockers would be desperate to secure – Cerra and Taberner are vital to the build of Freo and their ongoing value to this side cannot be understated.
As mentioned in the intro, Freo signed Andrew Brayshaw to a long term deal and will be very eager to do the same with Cerra. He has no free agency status and would command a high price in a trade, with just about every Victorian club interested in what he can offer.
I'd love to see Cerra commit to the Dockers and with Brayshaw signed, sealed and delivered, the focus will now shift solely to him.
Matt Taberner is another I really enjoy watching (I actually really like watching the Dockers play) and he is coming off an excellent season. With some of the best hands in the business, he would be a hot property should he choose to entertain offers, but he is the key to the Dockers' forward line and they should be locking him away as soon as possible.
The combination of Duman and Hughes is an interesting one. Both guys grabbed the opportunity to shine in 2020, with the injuries to Alex Pearce and Joel Hamling opening up opportunity. Will they get the same looks? Hughes is a WA boy, but Duman is Victorian and if he isn't getting the game time he wants, maybe he could explore a trade home?
Mitch Crowden as a defensive forward is a great asset and I'd love to see him extended very early. He will most likely be a Docker for a while yet.
GEELONG
CHARLIE CONSTABLE
CAM GUTHRIE – RFA
ESAVA RATUGOLEA
GRYAN MIERS
JACK HENRY
JAKE KOLODJASHNIJ – RFA
JED BEWS – UFA
JOEL SELWOOD – UFA
RHYS STANLEY
Last chance t crack into the midfield for Charlie Constable in 2021 – fair statement? I believe so, given he is a player that would be in high demand at several clubs. If he doesn't clock up ten or so games in 2021, I reckon he will be looking at a trade come the end of the season.
The Cats will re-sign both Miers and Henry. They're both Geelong Falcons products and the lure of playing close to home would be too enticing to tempt them away in a trade. Both guys receive copious amounts of game time – they're not going anywhere.
Of the unrestricted free agents, Guthrie is coming off a career-best year and his first AA selection, whilst I have no doubt Bews and Selwood will finish their careers in hoops. Hell, I reckon Selwood will eventually be buried in a Geelong jumper.
New deals for Stanley and Kolodjashnij will be done, but how the club handles Ratugolea will be very interesting. With his name thrown around in trade winds this year, perhaps some at the Cattery are getting a little impatient with the big fella? He is still just 22 years old – a baby by AFL big man standards, but is he doing enough to warrant a couple of years? Or will the Cats entertain offers for him? I guess it comes down to whether we get an improvement on the 2020 version – an improvement that is desperately required.
GOLD COAST
LACHIE WELLER
JARROD HARBROW – UFA
SAM DAY – UFA
WIL POWELL
The Suns have their list set ad with Weller the only pressing concern from this bunch, they will be feeling pretty content with themselves. They should be front-ending a deal for him before some of the kids at the club start to command a big wage. Given he was one of the first to happily join Gold Coast after their fall from grace, you cannot see Weller going anywhere.
Sam Day has stuck it out through the tough times and I have little doubt he will remain a Sun for the remainder of his career, but I do have the feeling this may be the last season we see Jarrod Harbrow on an AFL list, given what we saw from him in 2020. Happy to be wrong, but he looked poor this year and would need a big year to secure another deal.
Wil Powell is one that really should garner some attention from the WA teams should his contract situation linger on. He really showed something in 2020 and as a Claremont boy, would be on the radar of both West Coast and Freo if he remains unsigned into the second half of 2021.
GWS
BRENT DANIELS
JACOB HOPPER
JOSH KELLY – RFA
CALLAN WARD – RFA
DANIEL LLOYD
PHIL DAVIS – RFA
I don't think Josh Kelly holds the same value as he did a couple of seasons ago when North Melbourne came hard for him. Now, with the Giants faltering in 2020, Kelly may start considering where his future lies and with North cashed up, he might think the time is right to make the move.
That may not be the case, but he had his eyes on a flag with the Giants and after missing the eight, I would not be surprised to see him in different colours.
As one of the original Giants, I cannot see Phil Davis going anywhere, whilst you'd be hoping that Ward will be better for the run in 2020 and will force his way back into the midfield in 2021.
Hopper is an interesting one. A North Ballarat boy, he is an inside beast, but as always seems the case, GWS have no shortage of players who can occupy that role – Taranto, Ward and Tom green all have great inside skills. Is he the next Giant to find another home, or ha he bedded down with GWS and is in for the long haul?
Brent Daniels should be signed asap. Underrated as a small forward, he is creative and brilliant. He is 21 and only getting better. Potential AA small forward, right here – lock him away, long term.
HAWTHORN
JAMES WORPEL
LUKE BREUST – UFA
BEN MCEVOY – RFA
BLAKE HARDWICK
DANIEL HOWE
JAMES COUSINS
TIM O'BRIEN – RFA
Luke Breust has been mentioned at trade time every season for the last however-long. Now, as an UFA, he may finally move on and finish with a contender. Hawks fans would not want to see him go, but depending on the compensation available… it may not be the worst thing.
Worpel's signature is vital. Already a Peter Crimmins Medallist, the 21 year old has huge potential and the Hawks should be making every effort to lock him away on a 4-5 year deal.
I cannot really see Big Boy McEvoy anywhere but hawthorn right now, but how he is deployed in 2021 may see him look elsewhere. Does he want a number one ruck role?Is he past it? Is he too slow to play key defender? Can he be the Hawks' answer as a key forward if Patton and Lewis cannot get it done? Big year upcoming for McEvoy, in many ways.
And Tim O'Brien has made it to RFA status. If any team requires someone to almost take a mark and almost have an impact on the game, TOB is your man. Clarkson seems to believe in him, however… God knows why, but he does. Expect him to re-sign with the Hawks at some stage. Actually, what would be fitting is if he ALMOST re-signed with the Hawks, but dropped the pen and didn't get the contract signed.
MELBOURNE
CLAYTON OLIVER
MAX GAWN – UFA
SAM WEIDEMAN
CHRISTIAN SALEM – RFA
NEVILLE JETTA – UFA
I just want to point something out – Clayton Oliver is 23 years old. He has been one of the best inside mids for years and he has his best football in front of him. Seriously, I was thinking he had the tools to go down as an all-time Melbourne great two years ago and he has done nothing to dissuade me. Sign him and sign him long term as soon as humanly possible, Dees.
There is a touch of Greg Williams about Oliver, and with the right midfield supports around him, he would be a devastating weapon. I'm not really sure he has had the right supports to this stage, Max Gawn aside.
Speaking of Gawn, he is an unrestricted free agent, but I seriously cannot see him anywhere but in the red and blue.
Not sure I can say the same for Neville Jetta. Two years ago he was close to the best lockdown small defender in the game, but he'll be 31 by the time the season starts, so I cannot see too many teams throwing a copious amount of cash at him. Free agency may have come a few years too late for him to truly cash in.
Not so for Christian Salem, however. He is in the position to secure a big deal, either with Melbourne or with another suitor. He is 25 years old and whilst not as quick as Adam Saad, his delivery by foot makes him and attractive prospect. I have a feeling several teams would be eyeing him off and the Dees will have to work hard to secure him.
Finally, Sam Weideman was supposed to be the next big Melbourne thing. I can remember a story doing the rounds where his management was allegedly asking for $650K per year. There are better 22-23 year olds around deserving of that money, but if he believes he is worth it, his contract situation may take a while to play out.
NORTH MELBOURNE
BEN MCKAY
LUKE DAVIES-UNIACKE
LUKE MCDONALD – RFA
NICK LARKEY
AARON HALL
JACK ZIEBELL – UFA
ROBBIE TARRANT – UFA
SHAUN ATLEY – UFA
TRENT DUMONT – RFA
North find themselves in a very interesting situation, with the contract of LDU the most pressing issue on the table right now. He has been earmarked as the future of the North midfield and started showing signs of the player he could be in 2020. A long term deal should be in the offing very early in the season.
I cannot believe Shaun Atley has eleven years' service at North and no one has tried to kill him. Not sure there'd be too many North fans disappointed if he took some money and ran to another club, whilst Robbie Tarrant, health permitting, should be retained by the club as a genuine heart-and-soul player.
Trent Dumont and Luke McDonald could both generate some interest from rival clubs, with both working their backsides off in 2020. The same output in 2021 should see them rewarded with handsome deals at North, assuming they're keen to stay beyond next season.
It's the last chance for Aaron Hall, you'd think. Hard to believe he was ranked as an "elite" wingman by Champion Data just a few years ago, but there you go.
Ben McKay showed plenty in defence in 2020 and he could be a bargain buy if the Roos move quickly to extend him. I would, particularly with Tarrant closing in on his 32nd birthday.
Finally, Nick Larkey… it is all really in front of Larkey heading into 2021. A big year sees him secure a big, long term deal, but if his season at all resembles 2020, you ink him for two years and monitor the situation.
PORT ADELAIDE
TOM ROCKLIFF
RILEY BONNER
HAMISH HARTLETT – UFA
ROBBIE GRAY – UFA
STEVEN MOTLOP
Not much to really worry about if you're a Power fan, is there?
Gray and Hartlett will be re-up with Port following 2021, whist a new deal for Rockliff should be a formality as well.
That leaves just Motlop and Bonner as those who will be requiring some negotiation. Really, I reckon the club has the upper hand in both discussions. Motlop's inability to string three good games together limits his earning potential. At 30 before the season starts, a one year extension per year from here seems wise.
Bonner was a little too up-and-down for many Power supporters in 2020 and strikes me as someone who will be handy off half back for a long while, yet never a genuine star. A series of two-year deals appears to be in his future.
Pretty smooth sailing for Port heading into 2021.
RICHMOND
DYLAN GRIMES- UFA
JACK RIEWOLDT – UFA
DION PRESTIA
DANIEL RIOLI
LIAM BAKER
JASON CASTAGNA
KAMDYN MCINTOSH – RFA
NICK VLASTUIN – RFA
NOAH BALTA
SHAI BOLTON
SHANE EDWARDS – UFA
SYDNEY STACK
Now, that's a decent list.
Riewoldt will be a one-year deal from here on out, and even that will be form-dependent, you'd think. Grimes is not yet 30 and a 2-3 year deal, given his value to this defence is probably something that the Tigers will get done at the convenience of both parties.
Edwards as well, will likely sign on a year-by-year basis given his age (32).
So, who is the priority, here?
I fully believe a new deal for Prestia will be done early, whilst locking away the talents of Liam Baker and Shai Bolton for three seasons apiece will be important to the Tigers as they look to extend this reign of success.
The two Richmond restricted free agents come with differing levels of importance. Whilst Kamdyn McIntosh should be commended for the way he stuck it out and refused to walk after missing the 2019 flag, his value to another club may be a lot more than it is to the Tigers. If he gets a good enough offer, you have to wonder whether Richmond will match it.
But they'd match any offer that came for Vlastuin. He is a key player in the Tiger structure and at 26, is right now in his key earning window. With so many Tigers requiring new deals, Richmond will need to ensure there is cash flow to secure this bloke. A four year deal on the table to stay at the Tigers should suffice – the bloke seems to enjoy the success.
Now, look at the other blokes needing signatures – Rioli, Castagna, Balta, Stack. Hell, you could even throw Chol in there as well. The Richmond list managers have some work to do to ink all these deals and retain a list worthy of a premiership. They are in a position where, unlike many teams experiencing extended success, their premiership window remains wide open after four seasons of being right in the mix.
Part of me hates to say this, but if Richmond can lock away the majority of these blokes, that window remains open for a few more years. Scary…
ST KILDA
CALLUM WILKIE
DAN BUTLER
HUNTER CLARK
JACK BILLINGS – RFA
NICK COFFIELD
SEB ROSS – RFA
TIM MEMBREY
DYLAN ROBERTON – RFA
JACK SINCLAIR
JARRYN GEARY – UFA
PADDY RYDER
LUKE DUNSTAN – RFA
ZAK JONES
If the Saints are in the premiership window, I reckon they got there a little earlier than expected.
Geary is listed as an unrestricted free agent, but I feel as though 2020 will be not only his last season as captain, but his last season in the league.
The Saints will tighten up that back half with Wilkie, Coffield and Clark all inking new deals as 2021 progresses. Their back six is in excellent long-term shape, and these deals should all be 2-3 years as a minimum.
Ryder will be a year-to-year proposition. He is currently 32 and has had seasons where he cannot get his body right. He showed up to Moorabbin in great nick and looked like he meat business immediately so another season like that automatically gets him another season, That'll be the pattern for Paddy for a while.
Jack Billings opted for a two year deal back in 2019 which leads him into restricted free agency after the 2021 season. His outside run could command a big payday assuming he has a good season. It was a wise move from Billings, not cashing in immediately to maximise his earning potential after the coming season. After such a huge recruiting blitz in recent years, how much the Saints have to play with in re-signing Billings will be a story to watch.
Likewise for Seb Ross, who has seen his midfield role diminish over the last twelve months. As a RFA, you could see him attracting quite a bit of attention from clubs a little thin in the middle.
SYDNEY
JORDAN DAWSON
LUKE PARKER – RFA
CAL SINCLAIR
ROBBIE FOX
TOM MCCARTIN
SAM REID – UFA
The Swans seem really well-poised to secure their list following 2021.
The top priorities should be Dawson and McCartin in that order. Dawson has star potential, whether he plays off half back or drifts up to the wing. Great overhead and with a booming kick, he can intercept and send momentum swinging in the Swans' favour quickly.
McCartin's late-season emergence as intercepting defender eased the load down back and opened up the opportunity for Aliir to move to Port Adelaide. You'd think that the Swans are already preparing the deal for McCartin, given his success in the role allowed them room to move in trade period.
Luke Parker bleeds red and white and despite his restricted free agent status, I expect he will be a Swan for life.
The only other worry is the UFA status of Sam Reid, but if we're being completely honest, I reckon he is a slight improvement on a bloke like Tim O'Brien at Hawthorn  – a career that was almost good and almost made a difference, but his body didn't permit him to be at his best when it counted. I can't see too many big offers coming his way, given his penchant for having one season at full health followed by another where he is barely present – not a wise investment.
Finally, the situation with George Hewett is a strange one. Currently without a deal (to the best of my knowledge) after a disappointing season, he was the subject of trade discussion with very few takers this season. If the Swans re-sign him (which they should!) it may only be a one-year deal and he could find himself battling for a list spot again following the 2021 season.
WEST COAST
DOM SHEED – RFA
JACK REDDEN
JARROD BRANDER
JOSH KENNEDY – UFA
LIAM DUGGAN
JOSH ROTHAM
JACKSON NELSON
MARK HUTCHINGS – RFA
SHANNON HURN – UFA
You can just see Dom Sheed leaving as a RFA, right? Yeah… right. The hero of 2018 playing elsewhere – there'd be a riot.
He'll be an Eagle, no doubt.
At 30, a two year deal is about the best that Jack Redden can be hoping for, with many clubs flat out refusing to go beyond that for stars post-30. The eagles are most likely in the same boat. I actually couldn't believe he was that old and had to check multiple sources to convince myself.
Brander is a really interesting one. I feel as though he is a man yet to truly find his position in the team, playing wing at times, which just seemed foreign to him. It would not at all surprise me to see him exploring trade options after 2021.
Both Kennedy and Hurn will be year-to-year propositions, whilst Liam Duggan has shown plenty in recent seasons and should be locked away on a three year deal as soon as possible.
With Hurn coming to the end, new deals for either or both of Josh Rotham and Jackson Nelson will be important, whilst the future of Mark Hutchings at 29, and with an injury-plagued season in the rear-view mirror, will be dependent on how he travels in 2021.
WESTERN BULLDOGS
BAILEY WILLIAMS
LAITH VANDERMEER
MARCUS BONTEMPELLI – RFA
MITCH WALLIS – UFA
TOM LIBERATORE  – UFA
Two UFAs of note here, with the RFA status of the Bont less of a concern.
Similar to Cripps at Carlton, Bont will sign a new deal with the Dogs and rule out any stupid speculation in pretty short order.
Wallis and Libba – both second generation Bulldogs, will most likely be Dogs for life as well, though I could see a couple of team enquiring about the availability of Wallis – his consistency in breaking even in forward contests is the sort of presence many teams would desire. At 28, he has plenty of good footy left.
Bailey Williams has done more than enough to secure a three-four year deal. He could end up as one of the best rebounding defenders in the game over the next two seasons, so if the Dogs can lock him away long-term, they'll be huge winners.
And I have added Laith Vandermeer in here, as well. He showed plenty in 2020, with 12 games under his belt. Has good goal sense and runs hard – I reckon he is well worth the investment of a couple of years. At a bargain price, as well.
If you'd like to support us to grow and produce more of this great (?) content, you could become a paid member by clicking the image below. I'd really appreciate it.
Plus you help us grow. Come on… click the image below and help an old mongrel out.