A few days ago HB asked if I'm ready for the Brownlow. What Brownlow? Nothing is normal right now; how can there be a Brownlow, and how am I supposed to review something that is all about excess and ostentatious displays of grooming, a surprising amount of low confidence and shiny attractiveness? Honestly, I didn't immediately agree to do the review. I mean, how can someone in my un-groomed, feral and wildly over-confident glory find the time for this? We can't have our resident fashion expert Ms Barbara Mutton here, nor can we have food, drink and etiquette expert Ms Brigitta Hard-Pass.
All we have is HB and Mrs Mongrel.
I'll tell you what the point is. The point is to enjoy the fact that other people have been forced into a night of physical discomfort while we eat chips on the couch. What kind of chips you ask? Hot ones from the local chip shop. Salty and covered in already used oil, just like the Brisbane players last night (am I calling them hot? Salty? Covered in cat oil? All of the above?)
So, to the real questions before the night begins…
WHAT ARE WE WEARING?
HB is in his K-Mart shorts and on-brand Mongrel Punt T-shirt. This is what he wears every day. After his last pair of shorts had 12 holes in the butt area, he finally let me buy him some new ones. He hasn't had a haircut in months, and quite frankly, looks a little bit wild and sexy, like some hot suburban unshaven dad you see looking at the discount shelves at Coles.
(HB – Funny thing is – I do always look at the discount shelves at Coles)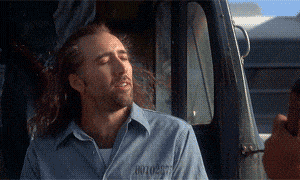 Mrs Mongrel is in her trackpants and her Turner and Hooch T-shirt. She briefly considered changing into one of her many Nic Cage t-shirts, but didn't want to sully them. Her hair is like straw these days, though her skin is glowing like someone who has eaten too many carrots.
(HB – I bought her that Turner and Hooch t-shirt. It's a winner!)
WHO IS GOING TO WIN?
HB, the winner of last year's Brownlow house bets, is going with Lachie Neale. Mrs Mongrel, the winner of HB's heart is going with Petracca for his footballing prowess (hahaha).
(HB – Ka-ching!)
THE MAIN EVENT
Mrs Mongrel: I confess, last time Barbara brought some kind of death drink called Fuoco Del Vulcano. It doesn't take much to get me unsteady. This time, I am dry, sober and not really at all prepared. Actually, I forgot about Brownlow night entirely. HB had to remind me four or five times over the weekend, and I just kept forgetting. Sure, an hour before the event is easily enough time to get proper dressed up and scour the cupboards for old liquor, but I think that would mean I'd have to put on shoes and quite frankly, I'm not about that kind of life anymore.
So we're on.
First impression is that Hamish McLachlan looks like he has a sunburn. He welcomes Jacquie and says she 'looks' *slight pause* 'terrific'. Yikes. She is dressed awfully. The glitter bomb has some serious shoulder wings and looks like something I'd see in the local op shop. To be fair, I'd walk past it because I would never fit into it, and Jacquie has clearly managed so points to her.
All the boys in Melbourne are wearing masks and they look HILARIOUS. Like a gang of baby bane trainees.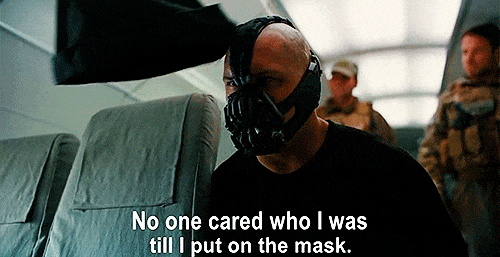 The wall of screens with everyone waving is awful. It made me think of the parlour walls in Fahrenheit 451. I guess we're in our own dystopian nightmare these days, so we may as well embrace it.
Gil really hasn't tried with his hair. He looks like he gave someone on the street a round brush and a can of hairspray. It's floofy yet controlled, just like nanna hair.
In contrast, the Bont has young man hair. He is somewhat in order this year. Has he matured? Got someone special to tell him how to groom? I say that as a huge hypocrite. I look a bit like a hardcore conspiracy theorist right now, askew glasses and everything.
HB says that Dusty was on his phone. Can't blame him. I'd be on mine but it's slightly out of reach and I've sunk down into the divot between two couch cushions. Not getting out of here anytime soon.
Oooooooer. Clayton Oliver is on screen, sporting what looks to be a satin silver face mask. Very nice Clayton. I have a black satin one, and while it looks amazing, it is also suffocating. His eyes are darting around a bit. I'm going to keep watch in case he gets into respiratory trouble. I still think Clayton has it right though. When the camera zooms out on the guys with those sleek and tight fitting black masks, they just look like they have awful beards, drawn on with sharpies. Never thought I'd suggest people shouldn't wear something sleek and tight-fitting, but there you have it.
(HB – Aside from Oliver, Gawn and Simpkin, I had no idea who the players were in the Melbourne studio. No f'n idea!)
Nobody here is used to being on camera in so many clothes. They look so awkward in pants and full sleeves. The Front Bar guys look pretty comfortable and well dressed. Though Andy Maher has yellow buttons. On a white shirt. It's subtle, and it's awful.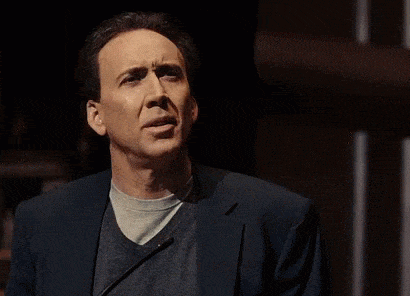 What the hell, there's talk about the 'rotisserie' and the 'fan'. If I spent money getting my hair done and some dickhead pointed a fan at me I would dead-set ruin them. HB would do a great job on the rotisserie though. He'd be posing and posturing. Watches a lot of wrestling, he does.
(HB – Mrs Mongrel says I cannot put my thoughts about the rotisserie on here. We're a family page…)
I have to backtrack here. I've now seen the Bont face on – I think he's had a full blow out at the hairdresser. If he did his own hair, he didn't do a good job. I don't want to be too mean about it – I can't even do baby mongrel's hair. HB has to deal with that.
Apparently, at some point in the season, Matt Tabener got his shirt ripped off. Missed that, and thankful that we now have the Brownlow to give us all these marvellous recaps.
Matt Crouch is on his phone. Not playing a game, but it would be great if he was. A few minutes pass, and Crouch is on his phone again. He's bored as can be. I'm going to say he's texting his mum, asking what's for dinner tomorrow and if she can please make that chicken dish that he likes.
A cameraman accidently ducked into the frame, then shuffled back out. Seamless.
A lot of people are sitting on these low little couches – worst couches ever. All the ladies in their beautiful dresses and all the gents in their beautiful suits are all sort of slumped back, looking completely over it and it's only Round Six.
Big Max is having trouble with his mask. It's not quite over his nose, but he has a lot of beard to contend with.
Bit of panic here at Mongrel HQ. It is possible we've been saying Petracca wrong ALL YEAR.
Bachar Houli won the Jim Stynes award, and because of the video delay, he ended up asking 'am I talking?' in the most relatable moment of the night. All you folks working from home know the joys of those damn zoom/teams call that everyone has had to suffer through.
Josh Kelly's girlfriend has a beautiful colour dress. To be honest, everyone else is looking really dull. There's nothing striking or particularly gorgeous. Not even anything shocking or horrifying. I had a range of excellent reaction gifs ready and waiting for the poor woman who would wear too many ruffles, or the guy who wears a poorly fitted salmon coloured suit. Alas, nobody has stepped up.
I take that back. I have just realised that I have the same blazer that Travis Boak is wearing. It's from Katies, and I found it a Melbourne op shop.
In one of the ad breaks, there was an ad for Rampage starring The Rock. I like The Rock almost as much as like Nic Cage (haha, no that's not true, nobody comes close to the Cage), but haven't seen Rampage yet. I could be watching Rampage now. Instead, I'm sinking further into the couch watching the most boring show on the planet. I'm doing this for you dear Mongrels. And also a little bit for the oaf sitting next to me.
(HB – If anyone knows who this oaf is, coming into my home and sitting on my couch, please pass on their details. They can have some of the shit jobs around the house while they're at… oh, it's me…)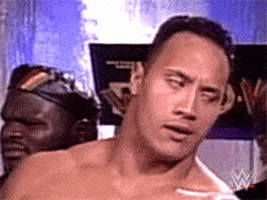 Hamish is babbling on. I kind of rate him saying 'that's just a stat that means nothing'. That's most stats, Hamish.
I'm liking Hamish more and more. He's the dopey brother. He's saying that he isn't allowed to present the award, and Daicos in his state can't even present his award to himself. So I guess everyone just gives themselves their own awards? Is that the deal? They should have had mini parachutes floating the awards down, or a zip line or something cool. Missed opportunity there.
Tim Kelly's wife looks kinda sleepy. I hear you lady – I'm struggling to keep my old eyes open. At least you have drinks there.
(HB – This was at like 6.30pm WA time. You can tell the Kelly family has kids, huh?)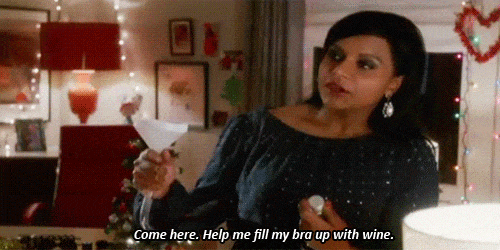 The Richmond guys keep knocking back their water – it's hilarious because they are drinking it like it's booze. I think it's an awkwardness thing. They don't know what to do when they have to just sit still being watched by the masses.
Peh-tracker or Petr-ah-ka? This is by far the most alarming thing to happen all season.
Ohhh, there's a little fashion disgrace on tv! Danger looks like he wants to sell me a fancy car. But not too fancy, just like an overly expensive Toyota or something. My first car was a very old orange Datsun, so I suppose that a Toyota is kind of fancy to me.
Some woman is dressed in doily's all stiched together. I missed her name but her dress is epic.  Then we jump to Jack Steele who is by far the most handsome in his Brownlow hub-gang. Imagine looking like him and being able to say that your name is Jack Steele. It's offensively impressive.
Joel Selwood isn't the most eloquent fellow. I can't blame him, he seems super tired and talks about it being close to bedtime. I get it. I really do. But for real, he needs to lift his game. I mean, he's wearing a t-shirt. For real. A T-SHIRT. How did he get away with this? A jacket over a white t-shirt works for a date. Not for a formal event.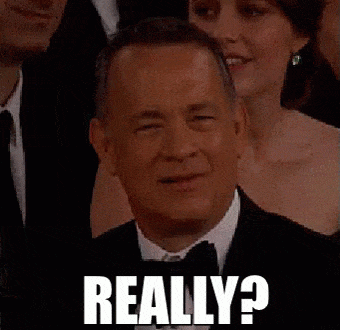 Danger has obviously realised that the Cats are just the fashion failures of the night. He's trying to redeem things by providing some entertainment and stretching out on a couch like he's lying on a daybed.
Max has entirely given up. His mask is right under his nose, much like ALL the older gents at our local grocer.
Lots of shots of the Lachie Neale group. It's given me enough time to notice that Lachie Neale's wife and the woman sitting next to her are basically wearing the same thing. Same colour dress, same colour hair. In the frame after Neale's big win, two other women are in the same shade of fuchia. So there it is. This season's colours are 'champagne' and fuchia. Not together please, and dare I say, think twice about the fuchia. Really, the colour of the year should be that gorgeous blue that Lucy Gilkes (partner of Josh Kelly) is wearing but hey, it's 2020, everything is a bit off.
(HB – I told Mrs Mongrel that I think the woman next to Lachie Neale's missus is his mother in-law. She insists it has to be her sister or something. I reckon a few of the boys would be fishing for invites around the Lachie's place when the mother in-law visits. "Hey Lachie… is your missus' mum coming over today?")
Why do they make the winner kiss the medal? It's so weird. Has anyone ever just licked it? I ask because my pre-schooler licked my shoulder today like it was the most normal thing in the world.
Best dressed: Lucy Gilkes by quite a bit.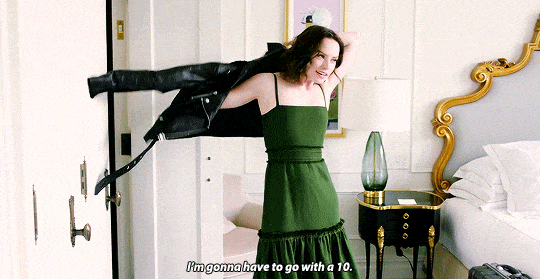 Best dressed fella: Pet-ra-cha. Seriously, he was looking pretty fly. Second place to Boak, cos we share a wardrobe.
THOUGHTS ON NEXT YEAR
I legit don't know who anyone is out of their footy outfits so I keep having to ask HB. This was much tougher without my two buddies to ply me with alcohol and cackle at the tv with. HB doesn't do much giggling, though he will point out all outfits that he thinks I'll hate.
As much as I am a proper house slug, I am kind of starting to enjoy the night of nights, though this is probably the lockdown speaking. Doesn't matter either way, I'll see you next year fashionistas.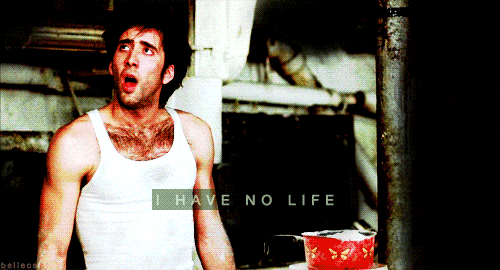 Please consider becoming a member to access early release articles as well as members-only weekly columns.
Plus you help us grow. Come on… click the image below and help an old mongrel out.