The Mongrel Grand Final team is back, and this time, our friend West brought donuts (hooray!)
There was a bit of confusion around whether West would attend this year – last year's final was hard on him, so he let us know if the Pies were contenders then he wouldn't be able to handle watching it with us, because we're jerks. It's a fair call really.
I'm glad he's here, but I'm conflicted about the Pies. For context, I need to state who I'm supporting today.
Honestly, it wasn't the Tigers or the Giants. It wasn't Geelong or the Pies. It was a single Pie. I was all on board with Pendleton winning the classic and getting a century and whatever else goes on in sports. Arms McKenzie (This is what she calls Taylor Adams -HB) would come in second place and probably Buckley in third.
Then that dream was consigned to the rubble by the Giants and now I'm left with two teams I know nothing about (So pretty much the exact situation I was in before). I can recognise Dusty and Toby Greene (Dusty, fix your hair up). There's a guy that looks like a superhero from a cleaning commercial (this is how she views Jeremy Cameron – HB), and HB has let me know that the man with the amazingly thick hair is a Tiger (Cotchin – HB).
I'm a bit conflicted, but I also have a bit of an anti-Vic bias (hahahaha) because I live here. It's fine, I don't want to move, but I'm a holidaying kind of woman and always want the interstate team to win. If there was a standard international team, you KNOW I'd be all over it so I could argue to go to home games there. Also, it's no good visiting Richmond. I can't holiday in a place I used to live.
I asked HB who I should support and he suggested the Giants, though I should prepare for probable disappointment. It's kind of perfect. If they are the underdog, I can get outraged about everything and claim Vic-bias and bad umpiring and cheating and suggest that Gil is manipulating the results.
So I'm sitting here, not quite ready to start, and Bruce McAvaney announces that 'something' was full and pulsating. I mean, things haven't even kicked off yet. I didn't catch exactly what he said but I'm not ready for the commentators to start their nonsense – I have donut icing on my fingers.
Conrad Sewell is there again! Why is this guy so affiliated with AFL? Does Gil know him? Are they friends? Is Sewell his new Au Pair?
I won't lie, I want Sewell to be at every AFL event for the next decade. I love how awfully he dresses. I mean, it's as if he has teenage me as his stylist and I have a huge budget and no talent.
The camera is panning over the teams. Sussing them out, letting us know what the deal is before things start. I have to say, Toby Greene looks a little bit concerned. In fact the Giants look a little worried in general. The Tigers don't look scared at all. They look mature and steady. This unnerves me.
Things are about to start. I'm hunkering down and ready to watch something that isn't Blippi or Paw Patrol. This is a rare occurrence in our house.
FIRST QUARTER:
So, my first issue is that Reiwoldt took a mark and they called play on. Isn't the umpire supposed to call the mark?
There's something that stuns me every game. Everyone is just cuddling each other. HB calls it a stoppage. I call it a snoogle. There's a lot of snoogling going on.
Bachar Houli can handball further than I can run in one go (I could probably do a solid sad faced slow trot for a couple of hundred meters though). I know who he is because I do some of the stats for HB and his name comes up an awful lot.
Ok, I've gotta say it. I am NOT into Tom Lynch. West agrees with me, so we basically have an anti-lynch mob here (HA HA HA, that one is gold). Seriously though, he reminds me of this guy I went to school with who was an absolute tool. I think Lynch had better take his mum to the Brownlow next year, or relentlessly babysit his teammate's kids so I can rehab his image in my mind.
Cotchin tried to rough up some guy (Shane Mumford – HB). Is he doing what Toby Greene got suspended for? I don't care enough to go back and check, so I guess I'm going to assume that yes he is and no I don't hate him because as I told HB, I love a good bit of 'biffo'.
Here's a question – why is the footage so bad? I actually really don't like Channel 7, so despite the fact that it might be the old TV we have, we're going to blame 7 at every turn.
Sam Taylor gave Dusty a solid nudge and I loved it. Why aren't GWS roughing people up a bit more?
Aww, Jeremy Cameron got all sooky and fought with Josh Caddy. HB thinks that Caddy might smell a bit because he keeps getting out by himself with no one around him, and Cameron is probably offended by the scent (due to his cleaning company ambassadorship, I assume). I mean, Cameron walks away from Caddy and his outfit is positively gleaming white. I don't know how he does it.
Don't know what happened but Zac Williams had the ball. He tried to pass it off instead of having a shot at goal and the guys here are disgusted – apparently he did all the wrong things. Maybe his foot hurt? Was he tired? It is the first quarter so he shouldn't be tired, but in fairness, sometimes when I go to the gym I get tired walking up the front stairs.
Why are these ads popping up at the bottom of the screen? Is channel 7 that desperate for money? Doesn't the channel 7 CEO earn well over a million dollars a year? C'mon man, fix your station.
Everyone here is laying in on Bruce. West is demanding that he retire.
The commentators are talking about how the ball is hot. The fellas here are so annoyed about that, and frantically talk over each other – both saying that there's implied pressure, and there's nothing hot about this game yet.
Two guys had their faces VERY close together (Tim Taranto and Shai Bolton- HB). I am only ever willingly that close to my family. I can't imagine being all sweaty and just casually resting my face on some strange guy. Or maybe I'm just too vanilla for that these days.
Moving on, Greene has the footy and Richmond is booing. Like babies (ooooo I called you Richmond folks babies). Seriously though, when my kid sees an ad on tv she says 'booooooo ads', so I'm not wrong.
I'm not into soft sports. This is a pretty recent discovery. Apparently I keep suggesting physical acts that are illegal, both in the game and also in real life. I announce that Dermott Brereton needs to be brought in as a "mess 'em up" coach. Videos of Dermott are pretty much the only ones that HB can show me without me sighing.
West announces that AFL needs a cleanout from top to bottom. Just like our house.
Jeremy Cameron has the ball. I think I'm annoying the others by clapping every time the Giants do anything good. HB mentioned at the start of the game that the team that kicks the first goal will lose, as that's what happened in the last five Grand Finals. Cameron kicks a goal and West brings up that they will be the sixth to lose. I tell him to shut it.
Ad comes on TV, so I ask if it's quarter time. HB looks at me like I'm mad. "It's a goal".
Oh. Cool.
Nick Vlastuin is as naughty as Toby Greene. Behaving like an animal out there. It's terrific.
HB just announced "oh shut-up Brian you dickhead" at the commentary. Apparently this Brian guy was dissing Toby Greene. Honestly, I don't care what he was saying, but I'm blindly loyal to HB, so I'm on board – shut up Brian. You dickhead.
HB says something rude and unrepeatable about Mumford's agility. Suffice to say it led to West saying that Mumford is the sausage king and ate too many before the game. Nobody here is particularly agile, and I think we all recognise the shape we are in.
Cotchin is yapping away, and HB says someone should put one on his chin. West says "his neck too". I don't know what that means, if anything. HB says Cotchin isn't a dirty player and isn't the sort to be mouthing off because he's never going to do anything to back it up. I like Cotchin best out of the Tigers. According to HB he goes hard at the ball, but isn't a scoundrel, and he also cleans up rubbish in the change rooms. That's good leadership.
Dusty kicks a goal. Booooooo (ads).
SECOND QUARTER:
West lets me know that Castagna means chestnut in Italian, and that he's a little chestnut. I have no idea what to make of this, but the name Jason always makes me think of that fickle idiot who led the Argonauts. Anyway, little chestnut seems alright.
Free kick against Phil for nothing because Riewoldt is being a sook. Much like me when I complain that footballs are really hard on the foot when I kick one and why aren't they softer.
I'm happy that the newbie (Marlion Pickett – HB) did some kind of neat dance move and escaped the crowd, but then he missed the goal so that's sad.
Oh, I forgot I'm going for the Giants.
Brandon Ellis missed a kick that I make every-time. Just sayin'. (She kicked a banana goal with her first ever kick from the boundary. We have not heard the end of it since – HB)
This is kind of disgraceful. Giants, why are there so many Tigers just hanging out on their own? Isn't that a bad idea?
Bachar Houli just smashed some guy into the ground. It was kind of cool.
Ok I don't know what just happened because I went to get some Doritos. It wasn't good for the Giants. HB tries to tell me that this is a reasonably fair game in terms of the umpiring so far but I told him to be quiet and stop being so biased against the Giants. Filthy Victorian.
Lynch and Sam Reid are fighting. It's the best. Fight more fellas. I mean, not real fighting, but pulling jumpers and bumping shoulders is top notch.
What is happening? Why are GWS just offering up the ball all the time? Why do they keep obsessively handballing?
This is so stressful. I mean, I don't think I could handle watching more than one full sports game a year. Sometimes here at the Mongrel we get some crazy angry hate mail, and it's only now that I understand. Those people are just like me and probably need to take up yoga and go for long walks – their mental constitution is not robust enough to be a sports fan.
I don't watch much TV so I don't see many ads. I don't know what this nonsense is about the real dirty dancing but I am honestly bemused as to how anyone thought this show would be a good idea.
HB just said the umpires are as soft as butter. He is madly in love with GWS (or just Toby Greene) though so I think that is affecting his judgement.
Ok, I'm going to say it. Dusty needs to sort out his hair because it looks like he went to a beauty salon and got a landing strip and it's literally the worst. How are his mates letting him walk around like that? Friends don't let friends do that.
Riewoldt keeps throwing his arms up like he's appealing to his mum. It's amazing, because my toddler does the same thing when she's angry with something her Dad has done.
HB is now speculating about who he could physically push over. West says nobody, because the players are strong in the core. HB is convinced that he could win a shoving match against at least two players.
HB has just let me know that you can't win a Grand Final with just one goal in the first half. He looked right at me like it was a challenge of sorts so I flipped him the double bird because I am a mature adult.
HALF-TIME, THE BEST TIME:
The toddler has come back upstairs, along with her long-suffering sister.
I asked HB how the Giants could make a comeback, and he said "it's time to go head-hunting". I ask for clarification… he says "I don't want to incite violence, however…"
He's a monster. He totally wants violence.
The sprint is upon us. I forgot about this. It's the best part of the Grand Final. HB says he's going for the Gold Coast, because there's no Hawks man there.
Boom. West yells "Gold Coast! They won something!"
I didn't have time to pick someone to win, because the toddler wanted to feed me donut sprinkles (poor old me).
Check out The Mongrel's good, bad and ugly
THIRD QUARTER:
I mean, I'm not even really paying attention anymore. I literally can't focus for the whole duration of an hour long meeting, so what hope do I have watching an AFL game?
HB quite rightly demands that GWS start physically knocking Richmond right over.
They don't seem to be listening.
I have to ask, are people scared of Dusty? I mean, he's very quick and obviously strong, and it seems like players actively avoid him. Or maybe that's discounting his talent.
HB just said that Lachie Whitfield is playing like he's playing against the Suns and thinks he has all the time in the world. I can't help but compare that to Lynch who has muddy knees from absolutely lunging for the ball like it was the golden snitch.
Ooooh, I LOVE it when they show the coaches side by side on TV. It's super cute. Though nearly all my favourite coaches got fired this year so that's not so cute.
West states that the Giants had their Grand Final last week. Everyone here is in agreement that the Giants just aren't being aggressive enough. Sadly, footy is a thousand times less entertaining when the score isn't close. Last year was a cracker of an introduction to footy, this year was more of a sad-day-tale.
Pickett gets a goal and I admit it, I clapped. Still going for the Giants obviously, but Pickett is the good news story.
The Giants are accusing someone of staging. Really, Richmond doesn't need to stage at this point. Or appeal to the umpires or argue.
Another stunning contrast as we see Coniglio looking absolutely dapper in his suit (GWS, roll with this as a team please) then shortly after we see Dusty saying some rude words to the umpire.
Jeremy Cameron just tried to kill Liam Baker by jumping on him. My god, I'd cry and drop if I saw Cameron coming at me like that.
West has given up watching. He's now reading Pig the Pug books to the toddler.
FOURTH QUARTER:
I just asked if we have to watch the last quarter. The answer was yes. This is now more tedious than the Brownlow. I don't know how to talk about this last quarter. I mean, I'm not paying attention and I feel like things are over.
HB is mad at Cameron, for constantly turning over the ball. Everyone is ignoring my plaintive cries of "they could still win".
HB lets me know that the Richmond team is working to keep excited sidelined players in check and off the field. If more than 18 players are on at one time, then the team can have their score erased. As much as I want a GWS win, I would never wish that to happen.
Houli and Greene have a lovely moment together. Greene smashes Houli with a tackle, and then the two of them walk off together, smiling. 10/10 guys.
Damien Hardwick has a great professional face. Not smirking, just serious. He obviously knows this is sewn up so I appreciate his class.
I think channel 7 just showed people leaving. I can only assume they are the GWS fans? People who want to get to the Richmond pubs a bit early?
Old lego-hair Cotchin got a goal but the scary part was his excited jump after. Don't do that. Unnecessary celebrations are where you hurt yourself. Anyone getting close to 30, heed my warning.
West announces that this time he's not going to leave early. He's very relaxed during the final minutes, and as the siren goes he's completely disinterested.
OTHER THOUGHTS:
Well, we're done and dusty-d (heh) for another year. Here's some final team notes:
I was really worried about the guys handling the confetti guns – one wrong move and they have ruined everything.
Ivan Soldo looks like a strongman from an old timey circus.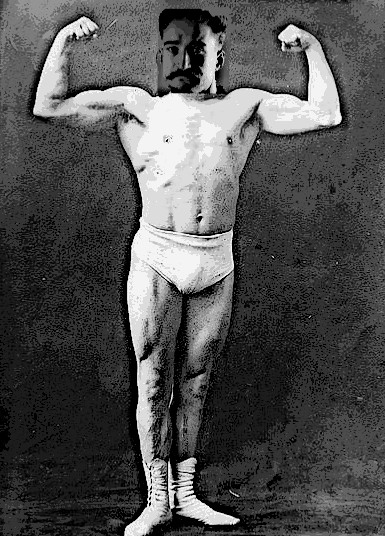 Hardwick is saying some lovely things about GWS, but forgets to thank Mrs Hardwick…
Cotchin amazingly forgot to thank the tiger army but rolled it back smoothly.
Confetti guys are fine, timing was great.
I am cautiously looking forward to next year's Grand Final. Congratulations Richmond! I hope you supporters have a rollicking weekend.