Wow… what just happened?
Half way through the last quarter, I thought about beginning to write this review and start focusing on what Geelong had done right on the road, how courageous they were, and how they were able to tame the Lions.
And then I looked at the scoreboard, thought the game actually seemed like the Cats were further in front, and kept watching – luckily.
The Cats seemed to be the better team all day until there was five minutes to go in the game, then the Lions turned on the jets and ran over the top of Geelong. Listening to Lincoln McCarthy after the game, he said "… we're really lucky to come up with a win."
Well, hell yes you were, but that luck comes with skill, daring and courage, and that's what got you there. Not luck.
The Lions stuck with it, worked harder when it counted and as McCarthy marked and goaled with 90 seconds left on the clock, the packed Gabba erupted. The young Lions were roaring again, defeating the Cats for the first time since 2013.
It was worth the wait.
Here's The Mongrel's good, bad and ugly.
THE GOOD
THE ALL-AUSTRALIAN FORWARD POCKET
It wasn't that long ago that Jed Bews was brought back into the Geelong side to play on a small forward capable of tearing a game apart. On that day, Bews completely blanketed Eddie Betts, holding the Crow forward to nine touches and no goals. He even snuck forward himself and slotted a goal in that game, as if to rub salt into the wound.
And early in this game, as Bews slid forward again to slot a goal, there was a bit of deva vu about things.
But with all due respect, Eddie Betts was then – Charlie Cameron is NOW!
Here is a list of small forwards to top 50 goals in a season in the last ten years.
Luke Breust 2018
Eddie Betts 2017
Eddie Betts 2016
Eddie Betts/Chad Wingard/Luke Breust 2015
Luke Breust/Eddie Betts 2014
Lindsay Thomas 2013
Stephen Milne 2012
Eddie Betts 2011
Mark LeCras/Stephen Milne 2010
That is basically a who's who of great small forwards in the modern game.
It's a pretty difficult thing to do, but Charlie is the only small forward to top that mark this season. His five goals today were a match-winning effort for the Lions, and you have to credit his speed, agility, and more importantly, his football smarts in manufacturing these goals for himself and his team. Here's why.
Do you think, even for a split second, that Geelong were unaware that Cameron was trying to get back to the square to play as the deepest forward? Are there any of you who doubt Chris Scott so completely, that you will believe he is so inept that he didn't think this was happening? If you think this caught Scott by surprise, I reckon you need to go to therapy and deal with Scott-hatred syndrome.
The thing here is, even though Scott was well aware of what was happening, and even though he had Bews playing goal side of Cameron, the very minute Bews had his attention diverted, be it by helping out a teammate, contesting a long ball inside 50, or putting pressure on a different opposition player, Charlie Cameron used it to his advantage.
If Bews looked away, Charlie was out of there, headed back to goal – and he kicked three from the goal square from memory, so it obviously bloody worked.
Bews was viewed by Geelong fans as a bit of a defensive specialist when it comes to smalls, but that view was obscured a little by the brilliance of Cameron. I heard during the week someone comparing him to Cyril Rioli – I reckon that's a poor comparison. Cyril was brilliant but he was not as good around goal as Charlie. Cyril was a tackler – Charlie is a scorer.
It's the footy-equivalent of one being a lover (Charlie) and one being a fighter (Cyril). They both have their place in certain circumstances, and I reckon the only real comparison can be that they're both match-winners.
Now Charlie just has to do it on the big stage as well. I can't wait to see him try.
DANGER ZONE
He almost willed them over the line, didn't he? When Darcy Gardiner decided not to go to Jarrod Berry on the left half back flank from the kick in late in the game, and instead opted for the other, congested side of the ground, there was only one man who looked like taking the mark – and that man was Patrick Dangerfield.
I don't know what it is about players like him and Nat Fyfe, but if there is a loose ball on the deck, they always look the most likely to get it if they're in the vicinity. Maybe they just want it more? Maybe they just go for the ball like a dog after a bone, completely ignoring who else is in the contest, friend or foe? I really don't know, but when I watch Dangerfield play with passion, I am not sure anyone will beat him in a one-on-one contest. How would you like to be matched up against him at training when the coach puts you in pairs and makes you contest one-on-one? I'd probably die.
He had 23 contested touches in this one to go along with his 11 score involvements and nine clearances. Whilst he and Jarryd Lyons didn't match up on each other (Lyons appeared to concentrate more on Tim Kelly), their games reflected each other in every way except that Lyons' defensive pressure was just as good as his offensive output.
Danger is a weapon, and he would be well within his rights to sit in that change room this afternoon and wonder where his help is meant to come from. Kelly was good without being spectacular, and the Cats had to throw Ablett into the midfield again as the game wore on because they just weren't getting it done in there.
I'll get to Selwood in a moment, but blokes like Narkle, Parfitt and Duncan, whilst flashy, reliable and unsung respectively are not going to stand up and give danger the support he requires against the best midfields in the business.
Dangerfield was the best player on the ground in this one. You could argue Jarryd Lyons if you so choose, and that's fine, but danger's influence over four quarters was immense. I was umming and ahhing about his prospective inclusion in the AA team – he did himself no harm with this performance.
THE CLASSIC FINISH
This finish came from nowhere, didn't it? There were the Cats, four goals up and seemingly putting the finishing touches on the win as Tom Hawkins shepherded through a long Patrick Dangerfield "pass" for a goal.
It was the sort of goal that just confirms in your mind that things are going your way – you mean to find a teammate but the ball goes over the back and rolls through. It can break hearts, yet to the young Lions' credit, if anything, it sparked them into a state of urgency.
Lyons goaled to give Brisbane a pulse, and when Charlie Cameron kicked his fifth, on a great dish from Lyons, what looked to be a likely victory for the Cats started to evaporate under the warm sun of the Brisbane "winter".
The Lions peppered the forward 50 as the Cats used panic-kicks to attempt to clear the area. On a re-entry with a minute and a half left, Lincoln McCarthy got the sit, put his knees into Jack Henry's back and took a great mark. He kicked the goal to give the Lions their first lead since the first half..
It would prove to be a lead that would not be overtaken. Ratugolea had a shot that missed as the desperate Cats attempted to scrounge one last score, but it was not to be. Brisbane was harder at it for longer, and they simply had too much run in their legs for the Cats to match.
I actually think Geelong will be kicking themselves about this game – it was there for the taking, and they'd done the hard yards, but to Brisbane's credit, you simply cannot take your foot off the accelerator. They're going to keep coming, and if you're not going to go with them, you'll be overrun.
MARCUS ADAMS
I can't leave this guy out of the votes. With impeccable judgment, the only times he was beaten all day today was when a Geelong midfielder laced the ball out to Tom Hawkins.
Whenever Hawkins had to beat him in a one-on-one, you could mark it down as a win to Adams.
Assigned the most dangerous forward in the Geelong team, Adams' role was crucial. Not only was it his responsibility to curtail Tom Hawkins – it also allowed Harris Andrews to play on Esava Ratugolea, and early in the game, Andrews zoned off and did what he pleased, knowing that Ratugolea wasn't really being used.
But none of that happens if Adams couldn't keep Hawkins under control. More than just restrict him, Adams was his master in this one. He had 13 intercepts and nine one-percenters as he owned the aerial duel against Hawkins.
He also had seven rebound 50s as he cleared the ball out of danger.
Adams' addition to this team was treated almost as a side note to the acquisition of Lachie Neale in the off-season, but with performances like this, he will play a huge role in the structure of the team come September.
THE LYONS KING OF CONTESTED FOOTY
I'm so sorry I doubted Jarryd Lyons when he made the leap from the Suns to the Lions. I mean, what was wrong with him? Why would the Suns voluntarily let him go? Did he cheat at Fortnite? Mitch Robinson wouldn't stand for it at the Lions! Did his feet stink? Was he a serial farter?
I really couldn't understand why the Suns would let a player of his talent walk, yet they did. I was convinced that at some stage this season, we'd find out. Well, it turns out we did – because Gold coast did not value what Lyons could do, and spoke about what he couldn't do.
However, what he does do is bloody excellent.
He had 19 contested touches amongst his 28 touches, but it was what he was doing with the footy that made him stand out. His connection with Charlie Cameron late in the game to draw the Lions within a lick was indicative of his influence. He had 10 inside 50 disposals and 10 score involvements. He added nine clearances and 11 tackles… guys, he put this midfield on his back and willed them forward.
Go back and watch the last quarter – have a look at how determined he is to get the Lions back into the game. He runs forward on several occasions to either lay tackles, put pressure on the defenders, or get involved in a scoring thrust.
As good as Dangerfield was (and he has every right to wonder where the hell his help is coming from at times), Lyons was just as good, or better. Some of his desperate tackles at stoppages prevented Tim Kelly from breaking away with a clearance, and I reckon he stopped Kelly in his tracks two or three times just by sheer will alone.
So Jarryd Lyons, I apologise for doubting you. You were phenomenal this afternoon, and I want to see you strut your stuff in the finals, where contested ball is the most valuable commodity in the game.
It also just happens to be the aspect of the game you excel in. Roll on, September.
THE BAD
RUNNING OUT OF LEGS
Uh-oh… does this spell trouble for the Cats? Was it just the heat, or when the heat was turned on, were the Cats looking to GTFO the kitchen?
We heard it stated several times that the players were exhausted, but I am pretty sure this applied to both teams and not just Geelong. Brisbane handled it better (yes, i know they live there) and were able to push through the fatigue to grab the win.
We've got about six weeks until the Grand Final. You know what happens in those six weeks? Winter turns to Spring, and the weather starts to get a little better. If it just so happens to be a sunny 27 degree day in Melbourne late in September, will it be too hot for the Cats then as well? If they make it that far?
Both teams played the same game and one ran it out better. No excuses… the Cats got ran over, and I kind of hope it was fatigue from the heat, because if it was just a case of having old legs… well, they're not going to get any younger over the next six weeks, are they?
THE ROLE FOR JOEL?
Okay, this topic comes with a healthy dose of Selwood fanboy bias. Be warned.
Okay, I know that Joel Selwood is playing a different role this season. It is a selfless, team-first role by Selwood as he steps out to the wing and allows a different set up in the middle, but for the first time ever I am seeing a side of Selwood that I don't love.
I actually don't think he is hurting teams at the moment.
He had 22 touches in this game and very little impact. He was involved in a couple of nice chains when the Cats made their move, but was then moved back out to the wing, and out of the action. At 31, is he past being an elite midfielder? Are the legs shot?
He is at 21.1 disposals per game this season, down almost six per game from last season. Has he fallen that far, or is this just part and parcel of having a player of his ilk and skillset adopt another role? A lesser role?
I was sitting there late in the game, watching the last centre bounce of the game. In the middle are Tim Kelly, Danger, Blicavs and… Cam Guthrie.
Yep, Cam Guthrie.
I know this is a pre-ordained match-up, to have him stand Lachie Neale. And I know Guthrie has been good this season, but with the Cats now down, I have to wonder whether Selwood could have made a difference in there at that crucial stage? He came off the wing but by the time he got there, the ball had flown out the other side of the bounce.
I really feel as though the Cats lack a bit of grunt in the guts at times, and if you go back and take a look at when they made their move late in the second quarter, the midfield trio involved was like it was taken straight from the footy bible – it was the holy trinity with ball in hand, moving the ball cleanly forward and setting up scoring involvements.
My only hope is that Selwood is being nursed through the season, ready to be unleashed as the combative animal he is once September rolls around.
But you know what? It may be wise to get him in there next week and just make sure you go into finals with a win on the board. The Blues are up and about, and Danger may need another hard nut to combat Patrick Cripps.
Selwood is currently having his lowest statistical season since his 2007 rookie season. It's his lowest clearance numbers since 2009, his lowest tackle numbers since 2008, and his lowest contested possession average since 2009 as well. Oh, and as a wingman you'd think his uncontested touches would increase, right?
Wrong. They're at a career-low.
Move him and let him go to work.
Fanboy out.
CAM RAYNER
There were two passengers out there today. One managed to get dangerous at times and kick a couple of goals. His name is Esava Ratugolea.
The other is Cam Rayner, who did a hell of a lot of bugger all in this game, and is the sort of player that could cost Brisbane in a big final. He had one more touch than Allen Christensen, who didn't play at all in the second half.
But surely his defensive pressure was good, right? Nope. One tackle to his name.
Cam Rayner needs to do more than one and done efforts as a forward. He is a number one pick and the Lions are doing great whilst he is not doing much of anything. He is averaging four touches a game LESS than his first season and has had 12 games this season where he's had less than ten touches in a game. His tackles are a little too easily broken at the moment too – he looks strong enough to stick them, and he has to start doing it more.
Some players are impact players and can get by with those sort of numbers because they hit the scoreboard. Rayner is under a goal per game and you cannot carry players the way the Lions are carrying him in big finals.
THE UGLY
OUT OF BOUNDS… ON THE FULL
Anyone ever pay the NES Aussie Rules game? Remember how many times you'd kick it out on the full when you were getting the hang of the controls, and that god damn voice would tell you all about it, every single time?
Out of bounds… on the full. Well, I reckon this game was like a real life version of watching me trying to learn that game as a teenager. Once one player started shanking the ball, others followed suit.
It was catching, wasn't it? It seemed to be.
In the first and second quarters, the entire Brisbane Lions defensive unit took turns in kicking the ball so wide and over the boundary line that people in the crowd started making leads.
This is a symptom of something that I'll get to in a minute, but it really is an indictment on the skill of the modern player. I'm not talking about the blokes who get dumped as they kick, and send the ball careening into the stands – I'm talking about guys who take a mark, go back over their mark and then completely fluff the 50 metre kick, effectively giving it away.
In one instance, Darcy Gardiner marked right between full back and centre half back. The entire ground was there to use. He took the safe route and went to the boundary. And out of bounds on the full.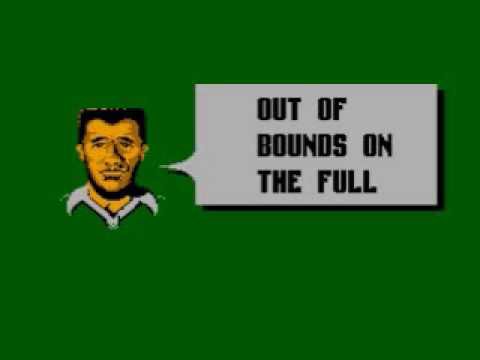 It  was obviously an instruction to play safe and restrict scoring, and as a footy lover, I absolutely hated it, so…
PLAYING IT SAFE
Is there a bigger excitement killer in footy than the long kick down the line, followed by another back down the line, interspersed with two or three boundary throw ins to create more congestion?
I'll tell you this much – the AFL can change rules, change zones, change their socks or underwear, and try to make the game something it's not, but unless the coaches actually want to play attacking footy, they could put a time bomb in the ball that'll go off after three minutes of no scoring, and all you'll end up with is a lot of dead players.
These two teams played some of the safest footy you'll ever see in this game, however what they didn't factor in was the fact that half the blokes aren't great kicks, and were hoofing it over the line with monotonous regularity.
Chris Fagan will be hailed as a hero for this win, and rightly so. He used a gameplan that kept the contest close, and then, when it looked as though things were lost, he switched it up, instructed his boys to attack through the middle and lo and behold, they got up and won the game.
I'm not sure what it says for Chris Scott, who also decided to hit the boundary more often than not, and then couldn't defend when the Lions went away from the standard defensive tactic.
Both sides were playing to preserve this game – to save it in the first three quarters, and only the Lions decided they were going to do away with the mundane 'kick down the line' strategy and actually try to win.
It's amazing what happens when teams actually focus on taking the game on, huh?
QUICK BITS
I'll tell you what – we here at The Mongrel have been loving the way Mitch Robinson has been going about it the last month or so. In fact, in our Mongrel votes, he has three straight best on ground performances. Well, it looked as though the pressure of such sought-after accolades, as well as the pressure of the big game may have knocked him off his axis early in the piece.
Robbo was out of sorts early – part of the Brisbane wayward kicking club, but also having a couple of uncharacteristic fumbles, and missing his defensive assignment on Mitch Duncan, which cost a goal. You could tell by his reaction as the ball sailed through that he was unimpressed.
I kind of half-got my wish when Luke Hodge laid a big tackle on Gary Ablett in the last quarter. I would have loved to see one genuine one-on-one contest between them. Back in 2001, would any of you have picked that Hodge and Gaz would be the last two blokes remaining from that draft class?
Whilst I liked the work early in the piece from Marc Blicavs in the ruck, the cats are really doing themselves a disservice by having him ruck all day. They're robbing themselves of one of the best defenders in the business, and when push came to shove in this one, I felt that Stef Martin really started imposing himself on the contest. Martin's tap to Lachie Neale which led to a goal as he hit it at full pace, stepped around Kolodjashnij and goaled was one of the better taps of the season.
No idea how Jarrod Berry didn't get a free kick for the head knock in the marking contest with Mitch Duncan. Berry was clocked good and proper and hearing the umpire call play on… mate, they gave away a 50 metre penalty against tom Hawkins for "prohibited contact" yet let a dead set smack in the head in a marking contest slide?
How much did the Gryan Miers poster in the third quarter hurt the Cats? If he kicks that one to give him three for the quarter, I'm not sure the Lions stay close enough to make a charge. When you leave the door open, the Lions walk on in.
Those spin moves out of trouble by Hugh McLuggage are wonderful and might become his signature move. Another nice outing for him today. At times he appears to lose his opponent in traffic – a fantastic skill to possess.
I thought Harry Taylor did a wonderful job on Eric Hipwood. Hipwood had only ten touches, with four effective, and didn't hit the scoreboard. That tackle from Harry late in the game was bone crunching.
Prior to the last quarter, and his game winning mark and goal, how did you rate Lincoln McCarthy's game? I thought he was very ordinary, and if not for that last gasp effort, I reckon he'd be counted amongst the Lions' worst performed players for the day.
Interesting to see Dayne Zorko forced to contest the ruck against Blicavs at one point. Even more interesting to see the Lions win the clearance – that is really poor organising by the Cats to allow the Brisbane mids to cleanly take the ball from the Blicavs tap. Almost as poor as the Lions with no one other than Zorko to contest the tap.
Speaking of Zorko – standard quality outing from him with 23 touches, six clearances, six tackles and six inside 50 entries.
So, where does the improvement come from?
The Cats need Blicavs moved back into defence. They have absolute quality down there to cover, but with both Blicavs and Tuohy moved out of there, they're asking a lot of Henderson, Bews, Stewart and Taylor. Throw in the fact that Jordan Clark is out, and one of the best, most settled defences in the league for the first 18 games of the year is looking less settled.
They're still solid, but right now it seems the Cats are robbing Peter to pay Paul, or some other bloke they owe money to.
It's also probably the least effective I've seen Luke Dahlhaus this season offensively. He was his usual dogged self without the footy, however. And Tom Hawkins being held goalless is the exception rather than the rule.
For the Lions, Rayner and McCarthy need to do more, but the glaring one for me is McStay. He contests well, but as a marking target, he's not taking many grabs. The Lions are getting by up forward on the back of the mercurial Cameron, whilst Hipwood, McStay and Rayner aren't doing enough.
So there we go – top spot to the Lions. I did not think there was even a remote chance that we'd be talking about this at any stage of the 2019 season, let alone in Round 22. Eat it up, Lions supporters – and get out to book your tickets for a bloody home final! How exciting is that! You've got the Tigers next week to get acclimatised to the MCG. With a bit of luck you'll be back there late in September.
For the Cats, as mentioned they get a spirited Carlton who are looking to finish the season off well and build toward 2020. This is no walk in the park, and unlike the Cats, they didn't travel this week. They'll fancy themselves a big chance, and would like nothing better than to cost the Cats a home final.
Can you imagine a scenario where Geelong has to travel to Perth in week one of the finals? That fucking bye, huh? Ruined everything.
So this has been 4K words of goodness. I'm going to be working on a couple of patron-only articles over the next couple of days. If you like what you've read here, please consider becoming a patron and supporting our site as we grow into something bigger and better. Thanks.