A nine-goal blast in the last quarter put the Gold coast Suns to the sword, and sent an ominous warning to the rest of the competition.
The Giants looked a cut above, and despite the Suns doing what they do best – pressure and keep the game as close as possible, it was a powerhouse second half by GWS that slammed the door shut on their northern neighbours, and emphasised just how far the Suns have to go.
Here's The Mongrel's good, bad and ugly.
THE GOOD
SAM REID
Lost amid the fanfare of the GWS offensive onslaught, the job of Sam Reid on the Suns' potential match-winner, Alex Sexton will probably go unnoticed.
But not at The Mongrel. He'll be in our votes.
We'll get to Sexton and the faults in his game soon enough, but for the moment I want to concentrate on how diligent Reid was, limiting Sexton to just two touches in the first half. We heard a fair bit about the defensive roles of Matt de Boer and Nick Holman, but up until five minutes remaining in the last quarter, I hardly heard any commentator refer to how good Reid had been.
I am a strong believer in making forwards work for their disposals, and when they don't want to work for them, the defender has already won. Sam Reid won early today.
I have the feeling Leon Cameron and Reid had really done their homework on Sexton, and really went to work on nullifying his strengths. At the same time, they capitalised on his weaknesses to the maximum extent.
Reid finished with a modest 17 disposals, and if he gets votes anywhere else, I'd be really surprised, but he had seven intercepts, three tackles and four rebounds from 50 as he completely blanketed the Suns' most effective goal kicking weapon on an excellent pure defensive display.
A MIDFIELD TANDEM
I was going to write about them separately, but the duo of Stephen Coniglio and Josh Kelly were absolutely wonderful to watch in full flight.
Let's start with Coniglio, who gets three votes from me. He had 36 disposals and slotted three goals for the third time this season. Yeah, two of them came in what was ostensibly junk time, but his three first quarter direct goal assists went a long way to establishing a commanding position for his team.
He ended with a mammoth 15 score involvements and 13 marks for the day, as the lack of depth in the Suns midfield was fully exposed. His hard running, , willingness to apply tackles (8) and ability to finish the good work of others had him standing out as the best player on the park, on a day when the Giants had plenty to choose from.
As for Kelly, I would be tempted to try a completely new tactic when playing against him. He seems to go from strength to strength, and is still running at top pace toward the end of the game, as those around him tire. I wonder whether it would be worthwhile having a stopping midfielder used sparingly in the first half, and going complete run-with on Kelly in the second half? I feel that he is developing the sort of tank that makes it borderline impossible to stay with him for the whole game, and coaches will have to start getting imaginative if they want to slow him down.
He had 11 touches in the last quarter, and continually put teammates in a great position to score. He matched Coniglio with a huge 15 score involvements, and had a great mix of tackles (5), Inside 50s (6) and clearances (5).
It's hard to split these two on the whole, but my gut says that Coniglio was slightly better on the day. It'll probably be unfair when I register the votes for this game, as they are so close in terms of performance, yet Coniglio's ability to find targets inside 50, and hit the scoreboard make him too hard to ignore.
JEREMY FINLAYSON
If this bloke kicked straight today, he'd have had another bag to his name. As it is, he finished with two goals and two behinds, 12 marks and four goal assists amongst his 11 score involvements.
I may have had to consider Finlayson for votes but in the second quarter he made a habit of doing all the hard work, and cocking up the easy, turning the ball straight over on several occasions after working his backside off to get his hands on it.
How many teams do you think are kicking themselves for not chasing this bloke in the off-season? I wrote last week that there are several teams that would now kill for a tall, marking forward the likes of Finlayson. Hawthorn, Carlton, St Kilda and Melbourne would give up a heap for someone with the skillset of Finlayson, yet he returned to GWS on minimal coin. Suffice to say, the dollars will roll in when the next negotiation takes place.
Finlayson is playing a sizable amount of F-U about him. He had 23 touches today, which is monstrous for a bloke designated as a second forward option, and as the Giants faded last week against the Dees, he looked to be one this week who was determined not to repeat the dose.
GOING FOR THE KILL
The Giants were impressive on the MCG last week, but stopped to a walk and allowed Melbourne to make the score look respectable. It put a dark cloud inside a silver lining for the game, and Leon Cameron can't have been too pleased.
There was to be no fade out this week.
The Giants hammered the tiring Suns, slamming home nine last quarter goals en route to a destructive win. The Suns have battled on well this season, refusing to be blown off the park, but against the Giants, they couldn't withstand the onslaught.
Three last quarter goals to Stephen Coniglio punctuated a Giant landslide that completely enveloped Gold Coast, rendering them as statues as the GWS mids and forwards danced around them and finished with goal after goal.
The Suns had no answer for the Orange Tsunami as it rolled through the middle of the ground and used supreme skill to pinpoint passes to Jeremy Cameron and company. It was champagne football by the Giants, and there'd be plenty of coaches watching their performance and exchanging concerned looks with their assistants.
NICK HOLMAN
It was difficult to find positives for the Suns today. Their first half was exactly what they've been delivering all year. They were attentive to their roles, accountable, and they made something out of nothing on several occasions. Darcy MacPherson was good without being great, and Brayden Fiorini battled hard until the game was completely lost.
But it was the diligence of Nick Holman in his defensive role on Lachie Whitfield that was probably the standout. The Giants have several players worth tagging, but Holman was given the responsibility of Whitfield, and he executed his negating role extremely well.
There were several hard clashes involving the two early in the game, and another one late in the game between Whitfield and David Swallow that saw Whitfield leave the field and take no further part. But it wasn't about beating Whitfield up, it was about beating him in the contest that made Holman's job the more impressive.
Whitfield played a bit of a different role once it became apparent he was in for close attention, moving to half forward. Holman followed.
Amazingly, it was the exact same move David Swallow used to break the tag of Matt de Boer in the first half, and whilst de Boer was content allowing Swallow to move to the half forward flank, Holman did not give Whitfield the same courtesy.
Whitfield finished with 17 touches, which was his worst output for the season other than his injury-interrupted Round Six performance.
The Suns will look at this performance and find it difficult to pull out positives, but the role of Holman on Whitfield is one that should definitely be held in high regard.
WITTS V MUMMY
This was a genuinely interesting ruck battle, and I say that knowing that most ruck battles are genuinely uninteresting!
Witts is a monster, and he has been the only man to be able to match the ruck dominance of Max Gawn this season, but Mummy is a bull, and if given the opportunity, will attempt to legally kill someone.
Mumford's orchestrated clumsiness is reaching legendary levels in the league, and watching him give away five free kicks, several out of sheer frustration, made for interesting viewing.
Witts had the chance to really hurt Mumford on the scoreboard in the third, but really wasted the chance from 30 metres out, rushing the kick. It was part of a rush of shots at goal from the suns, all of which were wayward.
THE BAD
JACK MARTIN
No sugar-coating here – I did not like his performance today at all. He looked lazy, disinterested, and was one of the first Suns to completely give up the ghost.
Want to know why the GWS mids were able to run forward in vast numbers, creating havoc inside 50? Look no further than the defensive efforts, or lack thereof from Jack Martin.
Whilst he registered eight tackles for the game, a number that will look good in isolation, he was continually second to the ball, was timid in his efforts, and refused to run hard into the defensive arc to help.
Martin's 40% disposal efficiency was an indicator of the "throw it on your boot and hope" attitude that seeped into the Gold Coast team after half time. He didn't lower his eyes, he didn't run hard to provide options, and in the last quarter he was hardly sighted.
There have been rumours swirling that the Western Bulldogs are targeting Martin this off-season, and we know that Essendon were very interested last season. Personally, I'd love to see Martin have a red hot crack at staying with the Suns and building them into a winner.
However, with performances like today from him, they won't be winning much soon.
Maybe Martin needs a run-with role for a while to team him a little more about accountability? It couldn't hurt.
THE UGLY
ALEX SEXTON
It's not the minimal impact, or the low disposal count that concerns me – it's the effort.
Sexton re-signed with the Suns earlier in the year, and Suns fans rightfully rejoiced. He was flying, and sitting up near the pointy end of the Coleman race when he inked his new contract. Perhaps the timing was perfect.
His lack of application and easy surrender to Sam Reid today spoke of a player who wants the easy, out the back shots at goal, but is not willing to work to do the other stuff that really matters.
He had one goal in the game, deep in charity time, and that was his only score involvement for the game. There was a distinct lack of urgency about him, and almost a resignation that it "wasn't his day."
You know what you do when it's not your day? You do the things that start making it your day. You run hard, lay tackles and start helping your teammates out. I understand that Sexton is in this team to kick goals, but his single-mindedness when he gets the ball in his hands is almost Bartlett-esque. At no stage when within 60 metres of goal does he lower his eyes and look for a teammate.
To be a great forward, Sexton needs to bring his teammates into the game a little more. If he's unable to get his hands on it, he needs to take his opponent away from the contest, lay a block or five for teammates with a favourable match up, or start running a hit further and wider to stretch the defence.
What we saw from him today was lazy and a fair bit selfish. Whilst a lot of credit goes to Sam Reid for his work on the goal sneak, Sexton will need to start doing a bit more other than throwing the ball on his boot whenever he thinks he's in range. Teams have started to work him out, and if they possess a defender with pride, as Sam Reid obviously has, there'll be some tough days at the office for Sexton.
He finished with five disposals for the day, and three of those resulted in turnovers. Not sure there has been a worse day by a player of his calibre all year.
OTHER BITS
The Gold Coast clash strip reminds me of something… can't really put my finger on what it is…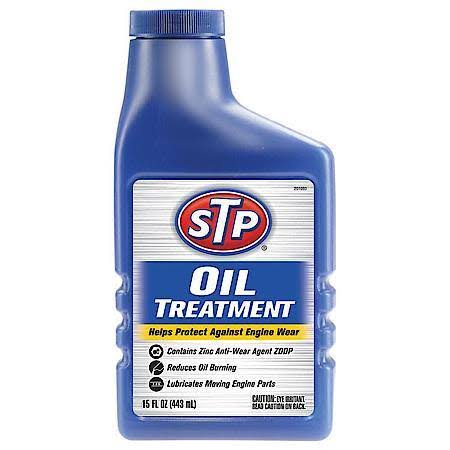 Marks inside forward 50 were just a little easy for the Giants today. 21-11 were the totals, but the uncontested marks were out of control at one point, with the Giants playing hot potato with it -Himmelberg, Finlayson and Daniels all getting hands on it in one sharp-kicking sequence.
Losing Jack Bowes was a huge blow for the Suns early on. He is one of the more accountable mids they possess and his quad injury really allowed the Giants to run roughshod over the Suns in the middle.
When you look at the two defences side by side, you notice a distinct difference between the teams. The Suns tall defenders – Hombsch, Burgess, and at times Corbett… they don't really provide anything once the ball hits the deck and the team needs to exit cleanly. Throw in Ballard who had his hands very full, and you have a group of players unwilling, or possibly unable to run the ball out of defence. They really missed Harbrow's run today.
They finished with a total of 22 touches between them, which is not going to give you much creativity from deep in defence.
On a bright note, Ben King showed a fair bit to look forward to in this one. He was outmuscled by Phil Davis in one contest but was able to work his way back into the contest and take a strong mark. He took three contested grabs for the game and probably should have finished with a couple of goals for the game. He had to settle with one, however.
I have hardly touched on Jeremy Cameron here, and in the grand scheme of it, he would have been in the top handful on the ground for the Giants. I did feel for Charlie Ballard as it must have felt as though he was really up against it with the lack of pressure the Gold Coast mids applied to the ball carriers.
There's a fine line between being unselfish and overusing the ball inside 50, and GWS really straddled it perfectly today. You can put their success down partly to the lack of defensive pressure, but at times, the vision and execution inside 50 was brilliant.
Loved the fight of Jacob Hopper, who is developing into a real hard nut mid, and is being allowed the time to grow into the role under Coniglio and Kelly. His desperation at times helped the Giants make something out of nothing.
And that'll do for me today. I've still got the Dees v Crows game to cover… eeek!
If you like what you read here, please consider becoming a patron of our site to help us grow and add more content.
The Giants get the Crows in South Australia next week which'll be a much bigger task than this week, whilst the Suns host a rejuvenated Kangaroos at Metricon, and if they want to demonstrate that they've come a fair way in a short time, a strong showing there is required. A string, four-quarter showing..
Got anything to add? Make sure you hit us up on our social media, or give us a yell in the comments below. Oh, and if you'd like to support the site, you could always become a patron of the Mongrel.
If you want to give us a Like on Facebook or a Follow on Twitter, we'd really appreciate that as well.
And hey… if you'd like to support us, you could head over to our Mongrel Shop and purchase one of our hideously overpriced hoodies or notebooks. We even have a place for donations now. ORRRRRR, get one of the more moderately priced stubby holders or bumper stickers. Keep The Mongrel alive.