A blistering first quarter from Collingwood put Port Adelaide in their place early, and despite a solid second quarter from the Power, the Pies were able to rally and cement themselves well and truly in the top four.
It was a powerful first quarter from the Pies, with the old guard of Pendlebury and Sidebottom combining brilliantly with the speed and athleticism of second year star, Jaidyn Stephenson to open up a 47 point lead.
Make no mistake, this was a huge test for Port Adelaide and they failed it miserably. They were outplayed so comprehensively in the first quarter that even a very good second saw them remain four goals down at the long break. I expected so much more from them.
Here's the Mongrel's good, bad and ugly.
THE GOOD
THE ROLLS ROYCE
Have you ever driven a prestige vehicle? Maybe you're a bit like me, and have just watched the ads about how smooth they feel, and how well they run. I drive a regular everyday car… I have no idea about how great prestige cars feel to drive, but if you're looking for the football equivalent, that must be how Nathan Buckley feels when he gets inside Scott Pend…. No wait, that came out wrong.
I'll try that again.
That must be how Nathan Buckley feels when he gets into the coach's box and looks down at the field and knows that the engine room is powered by this reliable, smooth and powerful captain, named Pendlebury.
Marginally better.
Over the last two weeks, Pendles has been the driving force in the Collingwood midfield. Accumulating possessions, seemingly at will, the five time Copeland medallist showed that he may have what it takes to equal his coach and add one more medal to his name, with 36 possessions to lead all players, and despite 14 of them coming via contests, he was still able to tick over at 80% efficiency.
I heard during the week that Pendles played last year whilst carrying a bit of an injury to his hip/back. Well, he looks fresh this season and is playing like the Pendlebury of old… only wiser, and perhaps better. He still looks like the only guy out there who has time every time he touches the ball, and he simply refuses to be rushed into making a poor decision.
There was a point last season where I was convinced Collingwood would start to pave the way for Steele Sidebottom to assume Pendlebury's role as captain, but that now seems to be out the window. Pendlebury is a leader, and as the last two weeks have proven, he is someone who the Pies follow into battle willingly. You don't make unnecessary changes at the top. That is a lesson the Pies learned the hard way once, and Pendles is as good a captain as there is in the game.
The Rolls Royce was cruising around Marvel Stadium tonight, and though he was surrounded by a couple of Ferraris and a monster truck or two, it was the classic that is Pendlebury that stood out most. Looking like he was in third gear for most of the game, he still had plenty left under the bonnet when he needed to put his foot down.
There are a few players this year reminding people of their class, and both Pendles and Gary Ablett sit atop the heap.
THE INTERCEPTOR
Flowing blonde locks, that loping running style… old timers will remember his father, and how balanced and in control he looked as he grabbed the ball, tucked it under his arm and dashed away from fellow big men who simply could not go with him on the deck.
There is so much of his father in Darcy Moore, and the fact that the old fella collected two Brownlow medals should scare the hell out of forward coaches the league over. Moore the younger has bounced out of the blocks in 2019, and is undoubtedly in strong consideration, or perhaps favouritism for an All-Australian key defensive post at this stage of the game.
He had a season-high 12 intercept possessions today as he picked apart the Port Adelaide forward line, destroying contests and marking their wayward forward entries. He looks to have confidence in his game at the moment and both his hands, and decision making has been excellent to this point.
Moore spent considerable time on young star in the making, Sticks Marshall, and was able to capitalise on Marshall's three quarter pace running style to close the gap and either spoil, intercept mark, or zone off and help his teammates. He seems to be growing into the defensive role, and looks like he is completely comfortable in the important position of having the Magpie defence revolve around him.
Great teams have organic improvement, and the addition of Moore to the Collingwood back six after a year of frustration is the kind of shot in the arm that a team needs to get to the next level.
And when you were one kick away from the ultimate glory, there is only one more level to get to. Can Darcy Moore be the factor that pushes the Pies that one step further?
THE KID
There has been a lot of talk about "the kids" at Port Adelaide, but the kid at Collingwood played as though he took it a little personally and wanted to issue a stern reminder. Really, Jaidyn Stephenson could have finished with five goals before quarter time had he converted. He was everywhere!
Though Darcy Byrne-Jones fought back admirably in the second and third quarters, Stephenson gave him an absolute bath early on, and in doing so, showed up the three kids from Port in a big way.
Here's the stats for those four players at quarter time.
Stephenson – seven disposals and three goals, two behinds.
Butters/Rozee/Duursma – five touches between them.
Those who forgot about Stephenson as a force in the forward line were given a stark reminder in this game. If you give him any space at all, he will tear you to bits. If you allow him to get goal side, you're in trouble. And if you have moved on to the next big thing, you might wanna cast a look over your shoulder, because Jaidyn Stephenson ain't done with being a big thing just yet.
HOW HAS NATHAN BUCKLEY TURNED COLLINGWOOD AROUND ? THE MONGREL THINKS HE KNOWS
THE UNSUNG HERO
I haven't had too many chances to write about this bloke, but I'm taking it tonight.
Brayden Maynard had another pearler for Pies this week, notching 27 disposals as one of the main avenues for the run and carry off half
back. His combination with Jack Crisp is about as formidable as it gets in terms of a half back flank duo.
Maynard had the early job on the underrated and very important Brad Ebert, who I will definitely not call "Brett" this week and avoid several messages from Port fans telling me I need to do my homework. Thanks guys… I listen.
Maynard was not only beating Ebert before a couple of head knocks ruled him out for the rest of the game, but he was busying himself collecting plenty of the footy as well.
I have a little story about Maynard I'd like to share. You see, the Mongrel Punt is a team effort between my missus and I. She does all the work on the website, and spreadsheets and stuff I have no idea about, and I do the footy writing, but really, the footy stuff bores her to death, so in order to make things a little more interesting for her, I encourage her to make up backstories about players.
Her story for Maynard is that he is actually an imposter trying desperately to look like Scott Pendlebury (who is some sort of royalty, apparently). Maynard is a heavier, less successful version of Pendlebury, according to her, and is constantly jealous of the fame and fortune possessed by his captain.
I really don't know where the storyline is going between Lord Pendlebury and poor-doppelganger Maynard, but I must admit, I do kind of like it… and if you enjoy our website and want my missus to keep updating it, you better damn well like it too!
I read a couple of Twitter comments after the game lamenting Maynard wasting the ball. Not sure we were watching the same game. I was watching his ability to hit a contest and actually defend… you know, like a defender. I rate Brad Ebert highly, even if I do occasionally screw his name up. he is great overhead, wins contested ball and plays that high half forward as well as anyone this year, and prior to his injury, Maynard completely blanketed him. I often think that if you look hard enough for something not to like, you'll find it. I reckon that's what those criticising Maynard were doing when watching this game.
THE HOFF
There weren't many positives for the Power tonight, but the presence of Justin Westhoff, and his ability to win contests consistently was one.
He has had a few games this season where he really hasn't come to play, but on the Friday Night stage, the 'Hoff put it all out there, and was the best for the Power on the night.
He finished with a season-high 29 disposals and had three direct goal assists to go along with the one he kicked himself. Though his own accuracy wasn't great on the night (he finished with 1.3), the tap back to set up the goal for Sam Gray was the kind of football genius that is usually celebrated more heartily, but with the Power trailing and the game gone at that point, it received probably polite applause at best.
I have to say, that tap back did illicit a smile and a "Whoaaaaa" from the old Mongrel as Hoff set up his teammate to perfection.
At 32, the Power are in a position where their reigning best and fairest was the oldest player on the park tonight. He got nowhere near the support he needed in the forward line, and was forced to create a lot of his opportunities off his own boot.
The Hoff will go down as one of the greatest Port players of the Power era, and tonight's performance was another example why.
ONE MENS BEATS TWO MENS
Are you a fan of the WWE? How about the WWF? Do you, per chance remember the Slickster? He was a manager back in the late eighties and early nineties, with wrestlers under his tutelage such as Big Bossman and The African Dream Akeem… who happened to be a big fat white guy. Well, I've told this story before so if you've heard it, feel free to skip it.
Slick had a little bit of difficulty with English, despite it being his first language, and he was a big believer that "three mens will always beat two mens". Pretty sound logic when you consider it. So I think it'd be fair to say that by Slick's thinking, two mens would always beat one mens, right?
Maybe not.
Did I mention that Slick was a shitty manager whose wrestlers never won anything? That's probably because he never took into account the skill and determination of whatever amount of "mens" found themselves at a numerical disadvantage in situations like we had here tonight.
Brodie Grundy was easily the best ruckman on the ground, taking on the two-headed monster of Scott Lycett and Paddy Ryder, and winning easily.
It appeared as though Grundy was determined to exorcise some Grand Final demons early in the game, and as the quarter time siren sounded, he had dominated both Port rucks in the centre as well as stoppages around the ground. His dominance, and ability to find teammates either with ruck work, or by hand after the initial contest was excellent. At quarter time, Grundy had nine disposals and 13 hit outs. In response, Lycett and Ryder could manage just three disposals and seven hit outs between them.
It was a comprehensive victory for Grundy, and at quarter time, Port coach, Ken Hinkley let Lycett (and Ollie Wines) know how he felt about the performance. Lycett had a goose egg in the stats column after the first stanza, and though he was able to lift to finish with 11 touches and a couple of goals, the horse had already bolted.
Grundy had 22 touches, going over the 20 disposal mark for the fifth time in seven games, and will no doubt accrue more points in The Mongrel's Player Power Rankings as a result. Grundy sat atop the competition after six rounds, and tonight will see him hit triggers in both disposals and clearances again.
It should be noted that despite Ryder and Lycett finishing with three goals between them, these goals came as they were resting forward, and not when they were directly opposed to Grundy.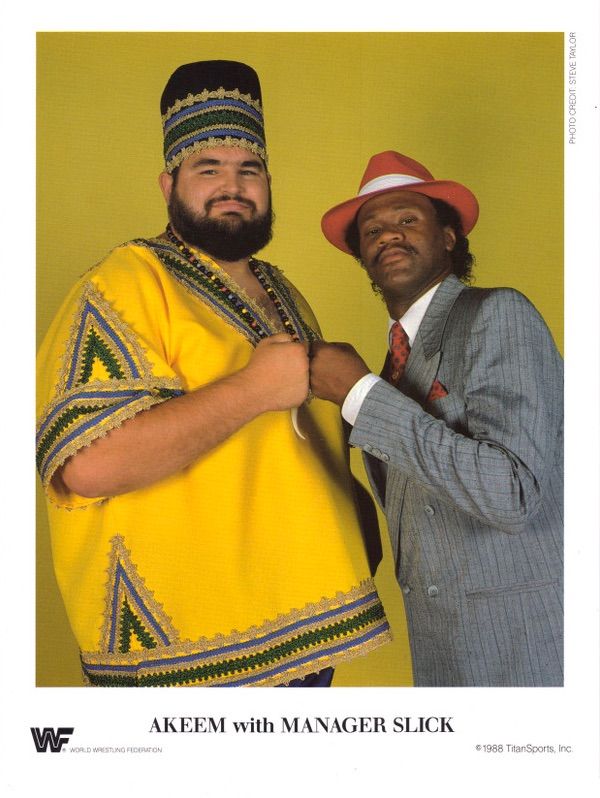 THE SELECTION NIGHTMARE
So this is a problem, but what a problem to have!
With Mason Cox on the sidelines with an ankle injury that didn't come up, Ben Reid was recalled to the side for his first game of the year.
And what happened?
Well, I'm glad you asked. He responded by taking the most contested marks on the ground, and while his kicking boots may have been on the wrong feet (he finished with 1.4), the fact that he was so clean with the ball in hand, and was able to read the ball so well in flight presents the Pies with a bit of a problem.
Do they drop Reid back after one game where he looked to be the most dangerous Magpie forward in the air? Do they send Brody Mihocek back to the seconds after kicking two goals? Or do they leave Mason Cox out of the side for another week to allow this combination to settle a bit and see where it takes them?
Reid's body had long been the concern, and at 30, he probably has the least to give, long-term, but Collingwood is definitely in a "win-now" window, and it appears as though both Mihocek and Reid add more at ground level than Cox does.
Throw on your blonde wig and make a face like a lion – you're Nathan Buckley… what do you do in this situation? For mine, the Pies have Carlton next week – why not try this combination again and allow Cox the time to get 100% right… and more than a little nervous about his spot in the team.
THE BAD
THE MIDFIELD DELIVERY
Let me run you through a few of the Port Adelaide midfield numbers.
Travis Boak went at 62% efficiency. Ollie Wines was worse, with 60%. But wait… Tom Rockliff ran at 59%, and to top it all off, Sam Powell-Pepper decided to beat them all, with just 50% of his disposals effective for the game.
That, my friends, is a dysfunctional midfield, and you simply cannot expect your relatively inexperienced forward line to perform well when the supply is coming in poorly half the time. It's hard enough to get a kick against the collapsing Collingwood defence without having to contend with midfielders actually kicking it to the advantage of your direct opponent, or hanging it up in the air for an eternity as Moore, Crisp, Roughead and Howe close the space and make the spoil.
Port were horrible this evening at lowering their eyes and hitting targets in dangerous spots. Yes, they did spot people up inside 50, but more often than not it was out wide, and the chances of goaling from there were remote.
When the mids had time and space in this game, they wasted it, and if Port are looking for reasons surrounding this loss, the ineffective midfield disposal would be item number one to look at.
BAD KICKING IS BAD FOOTBALL
We've all heard that before, right? Junior coaches use it, and it filters all the way up to commentators who still spout it as they enter their sixties.
The thing is, it didn't cost the Pies tonight, but it might against a team that's a little more switched on.
Ben Reid, Jordan de Goey and Josh Thomas combined for two goals and nine behinds, and had they kicked straight, we may have seen this game turn into a massacre. The Pies had 33 shots to 19, and only kicked one behind from five shots in the last, so the accuracy actually improved late.
THE UGLY
OLLIE WINES
I don't think there will be anyone harsher on Ollie Wines than himself…
… but I reckon Ken Hinkley and a few Power fans might give him a run for his money.
Wines had an absolute howler in this game. He was beaten at the contest early, and by the time he got going, the game was over. He had seven disposals in the first half when Port needed someone to stand up and make a difference. Ollie Wines remained metaphorically seated.
He'd go on to finish with 28 disposals and six clearances, but these were garbage time stats of the highest order. Wines was horrible. He turned the ball over at crucial times and missed targets more often than his five listed turnovers suggest. His numbers will look fine in the paper, I have no doubt, but this is one of those occasions where you needed to be watching the game to understand that he had zero to little influence on the game at all.
Port needed a captain's knock from Wines in this game. Without his counterpart Jonas on the field, Wines was their leader, but he played like anything but, particularly in the first half.
I am sure there'll be some soul searching for Wines this week as he struggles to come to terms with a poor performance in his former captain's 250th game, and he'd be well served in watching the ferocity in which Collingwood attacked the clearance contests in the first quarter. They showed him, and his teammates up.
And Port can't allow to happen too often.
Please consider signing up as a Patron of the Mongrel Punt. A small amount per month helps us become sustainable in the long run. We work pretty hard at this and keep the site free of crappy ads that would annoy you. help us out, please?
QUICK BITS
I suppose this is a bittersweet occasion for Travis Boak. He notched another 30+ possession game, but at 62%, he wouldn't be too pleased with his performance. He did get the Power off and running in the second quarter with three disposals and a goal inside the first 30 seconds, but overall, he was part of a midfield that was soundly beaten. There'll be no Brownlow votes coming from this game, that's for sure.
That was the first time over 30 disposals for Tom Phillips this season, but I liked the fact that he went at over 70% efficiency in accruing so much of the ball. he has a penchant to be a little wasteful at times, so to see him hitting targets seven out ten times was nice. he is getting a lot better at hitting up the short target as opposed to blazing away.
I thought this would be the sort of game Tom Rockliff would have a big say in, but with 22 touches, he was far from his best. Rockliff bounded out of the gates in 2019 but the last two weeks have been a slight drop off. The Power needed him tonight, but aside from the game against Brisbane where he copped a head knock and was unable to continue, this was probably his worst outing of the season.
I suppose the rookie bubble had to burst for the Rozee/Butters/Duursma threesome, but I have to say I really enjoyed the way Willem Drew threw himself into the contest when Port were needing a physical response. Drew was no ball magnet, but he did lay eight tackles.
It was interesting to see Levi Greenwood play a bit of a deep defender role and not find himself assigned to a negating midfield role. Greenwood probably doesn't get recognised for being more versatile than most taggers, inasmuch as he can drift down into defence and play that role when required. There are plenty of other taggers that avoid that part of the ground like the plague, lest they be found out overhead.
I really don't know how, or why opposition coaches can continually allow Jordan de Goey and his man to be the deepest match up with no available help. De Goey looks dangerous every time he goes near it, and I felt for Tom Clurey as he was left alone to fend for himself against this beast of a player. People will remember that he was beaten clearly once, as de Goey kept his feet and ran into the open goal, but errant kicking from the Pies, and from de Goey prevented him going home with a bag of four or five.
The tussle between Tom Clurey and de Goey was excellent, and though they probably spilt the contests they were involved in, splitting contests with de Goey isn't a good idea as you're playing close to goal, and all he needs is a few opportunities to hurt teams. The record will show Clurey "held" de Goey to one goal, but it should have been plenty more
It's not often you see a modern coach give players a spray, and part of me liked it. I don't think you'll find anyone who isn't a reddit-poster that will think it was unjustified.
I'm still a believer that the addition of Will Hoskin-Elliott has compromised the role of Brody Mihocek. That said, Mihocek had 3-4 "almost" moments in this game. Both hands to the ball, almost bringing it to ground and then it popped out. It could have been a good game for him.
Steele Sidebottom's 29 touches and 11 marks are his best statistical output of the year. It's amazing that we're saying that after round seven, particularly after the year he had last year. He has been the one to sacrifice his game most with the return of Dayne Beams. I thought it would be Pendlebury, actually, but Sidebottom has managed to play very wide, and had only five contested touches in this one.
I have to admit, it took me until the third quarter to realise that Callum Brown was actually playing in this game. He is unobtrusive, and though he had a pretty quiet night, his pressure (seven tackles) is what he's in there for.
Finally a player lays a good shepherd! Well done Will Hoskin-Elliott for running and playing a body on Steele Sidebottom's opponent in the third quarter, allowing Sidey to make repeat efforts at consecutive contests. It's too rare.
I did notice that Rozee liked to throw his minimal weight around a little as well. He had a nice little bump on Sidebottom in the play which bowled the Magpie over. Gotta go when it's your turn now.
Speaking of going… or not going, Riley Bonner opted to try to toe-poke the ball in a contest at half back in the third quarter, when putting his head over it and earning the footy was required. I think he'd like that one over again.
Finally, Collingwood's touch with the little fella… beautiful. Seeing his Dad in tears in the race; that was brilliantly done by Collingwood. Well done Pies, and best of luck to Kyron and family.
And that'll about do me. The Pies have the Blues next week and all things going well, should move to 6-2. The Power go home and face the Crows in the Showdown… which I always adore watchi
ng and covering. There's not much like it for passion, and based on last year's games, it should be a belter.
If you've got anything to add, by all means please scroll down and let us know what you think, or head to our FB and Twitter pages to give me a mouthful.
Like what you're getting? Want more? We have additional content weekly on our Patreon Service. Become a Mongrel Patron, and you can get more of this kind of… stuff
If you want to give us a Like on Facebook or a Follow on Twitter, we'd really appreciate that as well.
And hey… if you'd like to support us, you could head over to our Mongrel Shop and purchase one of our hideously overpriced hoodies or notebooks. We even have a place for donations now. ORRRRRR, get one of the more moderately priced stubby holders or bumper stickers. Keep The Mongrel alive.